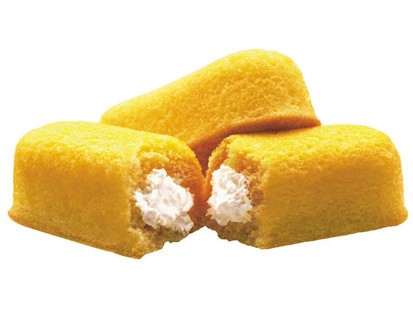 I was really close to making this a Top 5... Middle 22 ... Bottom 5 article. There are 6 teams with 5 or more wins, 5 teams with one or fewer wins and 16 teams at 4-2, 4-3 or 3-3 (interestingly, no 3-4 teams). That's a big wad of average packed in the middle of the NFL twinkie.
Top 10
1)
Green Bay Packers
- Aaron Rodgers is playing out of his mind. Watching him reminds me of Joe Montana in his prime. Yeah, I went there.
2)
New England Patriots
- An uneventful bye-week highlighted by two Tom Brady hairstyle changes.
3)
New Orleans Saints
- The Saints 62 points were more than the total points scored in the other 12 games.
4)
San Francisco 49ers
- The 49ers had the week off and still gained ground as the other NFC West teams all lost. This was the first time in 8 years that the 49ers didn't get beat by the bye week.
5)
Pittsburgh Steelers
- That embarrassing start to the season is firmly in the rear view mirror now.
6)
Baltimore Ravens
- Every team has at least one stinker a year. It's a rule. The Ravens need to fix their tendency to overlook bad teams.
7)
Detroit Lions
- Some really sloppy play in two consecutive losses. Still a lot of talent on this team.
8)
Buffalo Bills
- The next three weeks will tell us if the Bills are for real.
9)
Cincinnati Bengals
- Made it through the bye week with no arrests. Yes, I know that's a cheap shot. I have no shame.
10)
New York Giants
- Suddenly sitting pretty atop the NFC East. Could be scary if they get their running game back on track.
Honorable Mentions
Chargers
- Tell us the truth. Andy Reid was calling the plays during that two minute drill.
Jets
- Their only wins against top ranked teams happened when the other team gave away the game.
Bears
- During the last two weeks the O-Line tried something new. Blocking.
Falcons
- How in the heck is Matt Ryan not in a cast? Ankles don't bend that way.
Texans
- That was a beat-down on the Titans.
Bottom 5
28)
Arizona Cardinals
- Aren't they glad they gave up their best CB and a 2nd round pick for Alex Smith 2.0?
29)
Minnesota Vikings
- Ponder actually had some life. Unlike the corpse of Donovan McNabb.
30)
St. Louis Rams
- Stephen Jackson looked the best he has since 2008. Unfortunately, the rest of the team also looked like 2008.
31)
Indianapolis Colts
- If the BCS was in charge of the Suck4Luck campaign giving up 62 would be considered "style points".
32)
Miami Dolphins
- This was the most humiliating display I've seen in 30 years of watching football. On TV it sounded like a home game for Tebow. I hope every football person in the organization (if there are any) drops a deuce in Stephen Ross' coffee cup.
Dishonorable Mentions
ESPN
- how do you pay twice as much as NBC for a schedule this bad?
Baltimore Ravens
- South Jacksonville High! How do you lose to them?!?
Denver Broncos
- It seems like Elway and Fox are trying to make Tebow fail so they can say "told you so" to the Denver fanbase.
Seattle Seahawks
- Win ugly and lose coyote ugly.