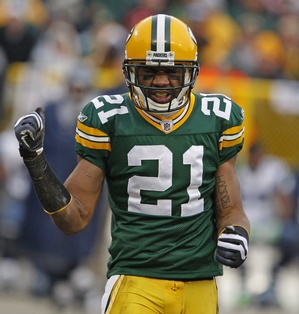 There are not any stories to link on these two moves yet, but radio reports are saying that two major off-season questions have been answered today.
In an effort to save themselves something around $10MM, the Packers have cut cornerback Charles Woodson. Woodson had battled injuries a bit, playing just 7 games in 2012, but his versatility on the field has been a key cog for the Green Bay defense over the last seven seasons. Woodson has been an impact player and had nine interception return touchdowns along with a fumble return TD during his time playing his home games at Lambeau Field.
In Denver, reports are out that standout left tackle Ryan Clady is going to be given the franchise tag. Clady has gone to three Pro Bows in five years and is still in his prime. A lot of teams around the league are not surprised by the move, but can still be heard sighing sadly while holding back tears.
EDIT: Link for Clady:
http://www.denverpost.com/broncos/ci...way?source=rss
EDIT2: PFT Has something on Woodson now:
http://profootballtalk.nbcsports.com...lease-woodson/