Have heard and read about "the wedge" on kick returns and how violent the impacts are,enough that 3 man wedges were banned.Found a graph that describes the wedge but really want your take on it.
One player described it as "running into a garage door at 50 miles an hour".Was it right to ban the formation? And do teams still do it by masking it better or standing just far enough apart so that its not considered a wedge? -Colts01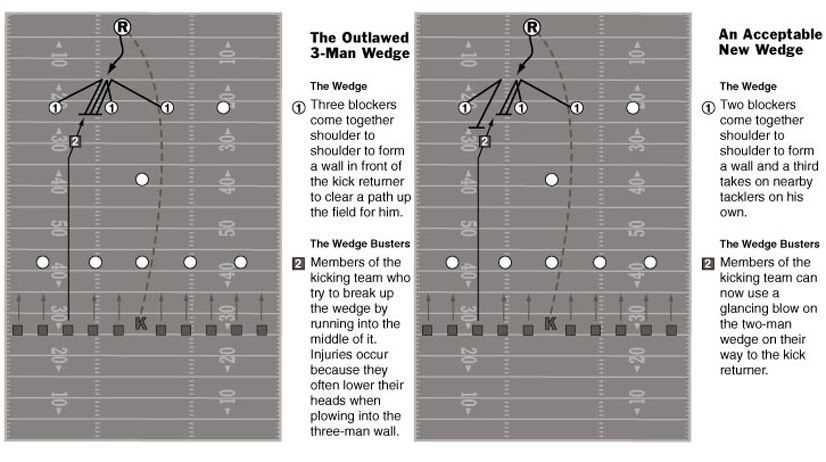 Turk: I've never been a special teams coach but I think the new rule is a good rule. I've seen many wedge busters get stingers and even knocked out. It looked more like running @50 mph into 3 moving dump trucks (garage doors aren't moving). Most teams oblige by the rules, I'm sure some fudge a little. In the past the wedge blockers would hold hands so that they wouldn't separate too early and now you see the 3rd guy in close proximity.