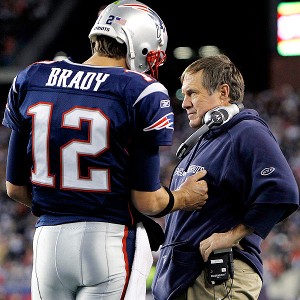 Well, we've reached the halfway point of the season, and I don't know about you, but I'm as confused as ever about this year's crop of teams. Just when we thought we had a handle on the top teams, teams 2-5 go out and decide to lose. In fact, 6 of the 10 fell this week, and Seattle barely escaped Carolina with a win. I guess its just going to be one of those years.
It seems the only thing you can count on, is that elite QB's are going to carry "elite" teams. Peyton Manning and Tom Brady are racking up big wins as usual, Ben Roethlisberger had a career day, and Drew Brees may finally be getting back on track. Phillip Rivers, Andrew Luck, and Aaron Rodgers all had rough days, albeit to other top QB's.
What we need to talk about, because no one else is, is that its time to start taking the Arizona Cardinals seriously. Arizona is 6-1, and dangerously close to running away with the NFCN and the #1 seed in the NFC. They seem to be a team on a mission after missing the playoffs last year. They still have four big games against Seattle and San Francisco looming so a lot can still change, and probably will.
One heck of a race is shaping up in the AFC North, with all 4 teams above .500 and the Cincinnati Bengals hanging on to first place by mere percentage points. There's a huge game this week between Baltimore and Pittsburgh, and as a Bengals fan I honestly can't say who I want to win. Cleveland is keeping themselves afloat, but their schedule is tough over the last half of the season. Cincinnati's schedule starts to lighten up, but five of their last seven are on the road and their two home games are Denver and Pittsburgh. It may end up coming down to Pittsburgh and Cincinnati Week 17.
With all that said, we only see one new team in the top ten. I guess that's what happens when everyone decides they want to lose. We do have some consistency though as all five teams are the same in the bottom. At least we have some teams we can count on!
OK enough talk, let's get to the rankings!
Top 10
1. Denver (1)
- I feel the urge to drop some Limp Bizkit here. Peyton Manning "keeps rolling, rolling, rolling". There's 3 things you can count on in life. Death, Taxes, and that Peyton Manning's team is going to be at the top of the NFL. A Peyton Manning led team hasn't won less than 10 games since 2001. In fact, Peyton Manning has only won less than 10 games twice in his career: 1998 (his rookie year) and 2001. Astounding.
2. Arizona (6)
- time to take the Cardinals seriously. They are playing great defense and have a ton of talent on offense. Of course, I probably just jinxed them.
3. Dallas (2)
- I can't drop Dallas too far as I fully think they would have won that game if Romo hadn't gotten hurt and missed much of the 2nd half. Even when he came back he clearly wasn't right.
4. New England (10)
- New England is back, with a vengeance. After only completing 59% of his passes in the first 4 games, Tom Brady has completed 69% of his passes since. What's changed?
5. Indianapolis (3)
- wow, what happened to their defense this week? Losing Vontae Davis doesn't help, but that was a shellacking. I still think its more an aberration though, and you can never count out Andrew Luck who still hung 34 points on the board.
6. Green Bay (4)
- going into the dome is no easy task, so a loss isn't damning. You can't feel good about your defense though, and you have to feel worse about Rodger's hamstring going forward.
7. San Francisco (9)
- 49ers were on the bye. Hopefully they used it to get healthy and quiet their locker room.
8. San Diego (7)
- no huge shame losing to Denver in Denver in primetime, but the Chargers have to be concerned about the mounting injury list.
9. Detroit (NR)
- great come from behind win for the Lions. They easily could have let it go down 21-0 in London, but fought back for the win. Says a lot about them as a team.
10. Baltimore (5)
- a tough loss for the Ravens on Sunday in Cincinnati, but they still may be the favorite in the division right now. The Bengals just have Flacco's number. In 14 career games he has 18 INT's to only 13 TD passes.
HONORABLE MENTION
Seattle - Seattle won this week, but there's still something very wrong in Seattle, and I think Carroll may be close to losing his team.
Philadelphia - I was gonna do it Philly. I was ready. I was going to put you in the Top 10 this week. In fact, you would have been top 5. Then you showed why you're still not in the top 10. Your defense.
Cincinnati - big bounce back win for the Bengals. On their game winning 80yd drive against the #1 scoring defense in the league, 5 offensive starters were watching from the sidelines.
Bottom 5
28. Tennessee (28) -
Mettenberger had a decent debut, but didn't get much help elsewhere. Does he get another shot next week?
29. New York Jets (29) -
I didn't think things could get worse in New York. We still may not have seen rock bottom for this organization in 2014.
30. Jacksonville (30) -
I'm still searching for what is going on in Jacksonville. Best redzone scoring defense, top 10 run D, #2 in the league in sacks. 1-7 record.
31. Tampa Bay (31) -
So how many players does Tampa trade away today before the 4pm deadline? We know Vincent Jackson is on the market. Sounds like Dashon Goldson and a few others are too.


32. Oakland (32) There's
not too much else to say about Oakland at this point. This was probably one of their best shots at winning that they had left on their schedule, and they couldn't get it done. Now where does it come? At St. Louis? Home against Buffalo? I wouldn't trust either of those. Put the champagne back in the cellar for now Detroit.
What Say You FP?