MK:
Brian and I over here at
Tailgating
have taken Christmas off, and the first week or so of the bowls off with it. We hope you've had a good holiday so far and we're glad you've made it here to read our first post-season installment. This weekend, we'll be tackling the remaining bowl game prior to New Year's Eve. We have, as usual, five good questions, and on Page 1 you'll find our picks for the bowl we'd most like to attend between December 27 and December 30, as well as our final judgment on the Playoff Committee and our favorite 'helmet matchup' of the early bowl season. On Page 2, you'll find our thoughts on major programs slumming it in December, the best unit matchups in the bowl season, and our customary pick 'em.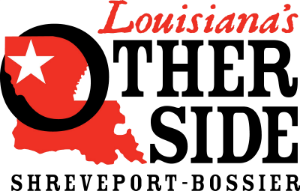 We're off to a bit of a late start today all the same, as I've been out of town. Let's get started.
FIVE GOOD QUESTIONS
1.) Well, Brian, we've made it through the regular season and championship weekends, and we're coming back for the late-December and January bowls and--gasp!--playoffs, too. Before the New Year's Six--for which we'll publish a new column--what bowl game intrigues you most, and which would you attend if you could travel to any one of these games?
BW:
We've stated over and over again that college football is about tradition and atmosphere. However, as a writer, I understand the value of objective commentary, but at the same time, I feel like one of the charms of this article is that Matt and I are always true to ourselves.
I will preface this by saying that I have tried to talk myself into taking one of these "other" bowl games. There are many interesting matchups to go around, including USC-Nebraska in the Holiday Bowl, Georgia-Louisville in the Belk Bowl, Oklahoma-Clemson in the Russell Athletic Bowl, and Notre Dame-LSU in the Music City Bowl. Each of those games would be great to attend, and if I had my preference, I'd probably choose the Holiday Bowl.
Instead, I find myself admitting that the honest answer is that I'd travel to the Pinstripe Bowl. I'm an unashamed Penn State homer and this is their first trip back to a bowl in a few years. Plus, they're a program that should be on the rise, and I'm extremely intrigued to watch Christian Hackenberg's attempt to build some momentum going into next year. It's also a matchup between two old rivals from back in my youth, when both were independents.
It's admittedly not the most exciting matchups, and the Pinstripe Bowl doesn't exactly carry with it tradition, or the most important bowl perk, which is weather. But despite the fact that it's a relatively new bowl in a new stadium, the name "Yankee Stadium" carries with it a certain aura. Add in that New York serves as a pretty decent middle-ground between the Penn State and Boston College campuses, and the atmosphere of what is sure to be a sold out stadium should carry with it a little more energy than what we see in most of these bowls.
I know, I'm a homer. But I'd be doing our readers a disservice if I didn't take the Pinstripe Bowl.
MK:
Yes, you are a homer and a terrible one at that, but I'm actually fairly optimistic about the chances that the Pinstripe Bowl will be a pretty watchable football game. There should be, as you said, some atmosphere, owing as much to New York's position as a central meeting place between the two programs as it is to the game's Yankee Stadium-ness. Well,
New
Yankee Stadium-ness, which just ain't the same. (Right? Building stadiums differently in the 1920s and the 2000s, every opposing player says it doesn't feel as imposing because the upper deck is no longer as close to the field as it was in the House That Ruth Built. Considering the layout of a football field, you're right to say, 'Well, who cares?' But I think it bears mentioning all the same.) All that said, if you parlayed the whole thing into Christmas-in-New-York thing, you might have something, if you're into New York. Which I'm sort of not. I like the game, though, where you'll see two top twenty defenses and Boston College's impressive rushing attack. Well done.
You've given a pretty nice tour of the available matchups, and while I'm very intrigued by the Sun Bowl (which is one of my favorites of the early bowl season and where I elected to go last year in this column), I'm passing on Arizona State and Duke for now and buying a ticket to the Music City Bowl. I like Nashville, even though it feels like ninety percent of the time when I'm there I'm just waiting out a layover in the airport.
I also like the eponymous TV show starring Connie Britton--or maybe, more accurately, I kind of have a huge crush on Connie Britton, or that blond girl named Scarlett--and I'm not particularly ashamed of that.
I think the city offers plenty of potential, but you can't underestimate how much the LSU fanbase will be into this game. Whenever a big, Southern school plays a Notre Dame, there's this weird sort of cultural conflict embedded in the game, and you get the feeling that there will be mass suicides--or at least serious self-flagellation--if LSU can't beat the Irish. This really is the game to look forward to in the early going, I think, because I expect Brian Kelly to have the troops ready after a disastrous month of November when one of the best defenses in the country comes calling.
2.) We've been assessing the Playoff Committee's work throughout the season, but how would you grade the ultimate results in terms of the matchups produced across the entire college football post-season, and not just the four teams admitted to the playoff?
MK:
I really love this bowl season. There's so much emphasis on the inaugural playoff--and those matchups do work kind of perfectly, don't they, in that we have maybe two of the five or so most historic programs in all of college football playing in one semi-final, and two ascendant powers of the last twenty-five years or so playing the other?--that I believe we're underselling how much there is to like about the rest of the bowl season, and particularly in the early going. I'm not sure we can expect one like this every year, because we've got so many premier programs taking each other on throughout late December as well as in the New Year's windows. As of this writing--about two o'clock on Saturday--we haven't had too many tremendous games just yet. I'm not sure whether that will change as we go forward, but you can't not be excited about matchups like, as we've said, Notre Dame--LSU or Clemson--Oklahoma before we even get to December 30.
BW:
I'll get to the actual question at hand in a minute, but have to start on a bit of a detour. I've been pretty critical of the playoff committee for how they handled their work leading up to determining the playoff participants, particularly with their handling of TCU.
MK:
You're not the only one.
BW:
As I've said all along, to move TCU to #3, ahead of 0-loss and defending champion Florida State, see them win a game by 7 TDs, then fall 3 spots the following week is not a very good precedent to set. I think the committee was taking a stance more against the Big 12 than anything when doing that to TCU, but I also don't think that Baylor and TCU cancelled each other out. Their handling of the situation was poor, but other than my thought that TCU should have finished ahead of Baylor, which is basically irrelevant at this point, I think they got it right in terms of the 4 playoff teams. I think I'd have put Florida State at number 1—when you're the only team with an 0, that has to be significant, no matter how they got there—but there's really no need for argument. Seriously, how good are those two games going to be?
The biggest argument that people like you and I have had against the BCS was the diminishing importance of New Year's Day. With the semifinal playoff matchups and solid matchups across the New Year's Six Bowls, I actually think the NCAA and its committee have nailed it. New Year's Day hasn't carried this amount of significance in a long time, and by extending it to New Year's Eve, dare I say they've made it even better? Every single one of those matchups carries some great intrigue, and by expanding the field, it does feel like teams like Arizona and the two Mississippi schools are being rewarded for great seasons, while TCU and Baylor are both getting the proper stage to prove the committee wrong.
MK:
I agree with a lot of this. It's not quite the same, you know, in that you can't really root for chaos when there's a plus-one, essentially, and one two games that are eligible to contribute to it, and you could do that in the old days. (I'm almost thirty and can talk about the old days, I guess.) That said, though, you're absolutely right that they've restored some of the shine to New Year's Day, at least in that they've dispensed with the absurdly long schedule they used to draw out the BCS bowl games and place each one in primetime on a given night. Some games deserve that kind of stage and others simply don't, but we now have I think an appropriate mix of the two formats.
BW:
The only complaint I can think of is that the Rose Bowl loses a bit of its tradition this year by not featuring Big Ten vs. Pac-12. Oregon-Ohio State in a traditional Rose Bowl, followed by Alabama-Florida State in a traditional Sugar Bowl matchup probably would have been best, but all-in-all, doesn't it feel like most of the politics from the BCS non-championship matchups are mostly gone? The bowls used to pick the matchups on some sort of priority scale, so to see that taken away is a huge positive, and has left us with some really quality appetizers like Ole Miss-TCU, Arizona-Boise State (love guaranteeing the Group of Five a shot), Mississippi State-Georgia Tech, and Michigan State-Baylor. Would you change any of those matchups? I personally would not. Add in the Auburn-Wisconsin Outback matchup, and the return of the "Citrus" Bowl with rewarding two surprise teams in Missouri and Minnesota, and this by far the best New Year's Bowl season in years.
MK:
Seconded. Although, that politics thing--there were people seriously proposing conspiracy theories about Ohio State's boomsticking of Wisconsin in the Big Ten Championship Game, so I'm not sure you're ever getting rid of that.
BW:
As for the rest, I'm not sure there's been a huge impact. The BCS's biggest impact has always been in diminishing New Year's Day. There are still probably too many games overall, but I don't have a big problem with that, and I like seeing the little guys rewarded as well. It was a shame how Memphis-BYU ended, but how great was that game, and how great was it to see the emotions, and then respect at the end, between Navy and San Diego State last night? With the New Year's Holiday now being completely reenergized, the entire Bowl season has some added life that we haven't seen in a long time.
3.) Anyone who's read this column knows that we both love helmets, uniforms, mascots, fight songs, traveling trophies, and all the other aesthetic idiosyncrasies of the college game, so let's talk a little bit about that. What's the best helmet matchup in the early bowl season?
BW:
The traditionalist in me immediately gravitates toward two games. Perhaps the most classic look will take place in New York City on Saturday, as old Eastern rivals Penn State and Boston College will feature a look that's beautiful in its simplicity—the white of PSU vs. the gold of BC. Unfortunately, that boring combo will be rubbing off on the field as well as while the game should be smashmouth, it won't be the aesthetically pleasing version of the word, especially with Penn State suiting up only 41 players on scholarship.
The second traditional matchup that stands out is taking place in San Diego on Saturday night. Last year, I named the Holiday Bowl as my favorite of the traditional pre-New Year's bowls, and this year features about as marquee a matchup as you can find in USC and Nebraska. Those two looks are so classic that no added imagery is needed, and with SC's Cody Kessler and Nebraska's Ameer Abdullah, the game should be pretty pleasing as well.
However, despite my traditional leanings, I'm going to rock the boat a little and take a game that featured a couple of alternate looks. Western Michigan decided to go for an interesting gold bronco on white helmet look that works relatively well.
Granted, it's far from my favorite look, and certainly not in the class of Nebraska-USC, but I don't find it to be a dealbreaker.
What sets this game over-the-top is the Air Force helmet. Air Force has always had a good, clean look with their White helmet supporting a blue lightning bolt. But for those teams that are looking how to own the alternate uniform (Navy, I'm looking at you), they should take note of what the Air Force Academy has pulled off.
I'm not sure words can describe how fantastic that inverted metallic blue/white bolt look is.
I'll be honest… there's zero chance I'd have picked Western Michigan in any other scenario. My vote here was going to Air Force against pretty much anyone. There may be better aesthetic matchups, but Air Force just may have the best current look in college football.
MK:
I mean, classic looks are classic looks, and while the USC--Nebraska lineup offers as much tradition as you could ask for--and two truly iconic looks--the other element we need most here is contrast. They provide considerably less of that. Nebraska's white helmet is great on its own, but I feel like it doesn't stand up to Southern Cal's Trojan as well as it should. It's perhaps a bigger problem in that Pinstripe Bowl we've discussed, where either would be a nice foil to something more elaborate, but next to each other there just isn't enough going on. (I know, I know. Blasphemy.) At the same time, while I'm all-in on Notre Dame and LSU, plain Jane Notre Dame and understated, old-timey LSU--in addition to all that yellow--falls just a little flat. In retrospect, next week will be the appropriate week for this question, but I think there's a winner out there.
I love the Air Force look and I'm less crazy about Western Michigan--there's only room for one team wearing brown and yellow in my heart, and you know it's Wyoming because I'm a weirdo--but we're choosing between options that just aren't perfect and are complicated by all these alternate helmets, so I'm constructing my best helmet matchup from a couple of options within one game. The answer, I think, is clearly the Sun Bowl, but only under certain--and, alas, unplayed--conditions.
Arizona State's helmet and uniform redesign under Nike is nothing less than a national catastrophe--okay, maybe a little over the top--and the Oregon model was just something that the House of Sparky did not need.
The original design, with Sparky on a yellow lid with a single, maroon stripe, was a classic look, and going for the build-a-bear uniform combination basically gave up the ghost for Arizona State's claims on being a traditional power. They've recently signed a new deal with Adidas, though, and so this guy who loved the Sun Devils in junior high is hopeful that Arizona State may go retro with the next shoe company. In any event, though, the Nike design did present at least one, semi-traditional option for the Sun Devils, in the form of a yellow helmet with a maroon pitchfork. That'll do for our purposes.
Duke has had a number of helmets in my lifetime--usually with their logo D or script Duke--but today during the Sun Bowl they're wearing a royal blue lid with white trim. It's not USC or LSU or Notre Dame or any of those heavy hitters, but the contrast with the yellow is the winner for me.
Why are you wearing white today, ASU? God. Does no one else think about these things?
CLICK BELOW AND TO THE RIGHT TO CONTINUE TO PAGE 2.