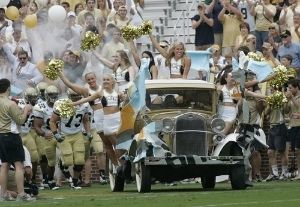 MK:
WEEEEEEEEEEEEEE'RRRRRREEEEEEE BAAAAAAAAAAAAAAAACCCCCCCCKKKKKKKKK!!!!!!!!!!!!!!

Ladies and gentlemen, our national nightmare is over. We'll be seeing you again later this weekend, but for now, feast on Thursday's fare. We'll be providing our picks in each of the Power Five--including order of finish, Offensive and Defensive Players of the Year, Coach of the Year, and a dark horse to watch out for--as well as chewing the fat just a little on the SEC, Pac-12, ACC, Big XII, and Big Ten. Conferences with an official league title game have the corresponding division champion in bold.

We'll conclude with our predictions for the College Football Playoff (hint: Ohio State does well) and we'll get the conversation started on this week's games.
| | | | |
| --- | --- | --- | --- |
| | Brian | | Matt |
| | | | |
| | | EAST | |
| 1. | Georgia | | Georgia |
| 2. | Tennessee | | Missouri |
| 3. | South Carolina | | Tennessee |
| 4. | Missouri | | Florida |
| 5. | Florida | | South Carolina |
| 6. | Vanderbilt | | Kentucky |
| 7. | Kentucky | | Vanderbilt |
| | | | |
| | | WEST | |
| 1. | LSU | | Alabama |
| 2. | Ole Miss | | Mississippi State |
| 3. | Alabama | | Ole Miss |
| 4. | Texas A&M | | LSU |
| 5. | Auburn | | Auburn |
| 6. | Arkansas | | Arkansas |
| 7. | Mississippi State | | Texas A&M |
| | | | |
| | (Still Brian) | | (Still Matt) |
| OPOY | Leonard Fournette (RB, LSU) | | Derrick Henry (RB, Alabama) |
| DPOY | Leonard Floyd (LB, Georgia) | | Robert Nkemdiche (DT, Ole Miss) |
| COY | Les Miles (LSU) | | Dan Mullen (Miss. State) |
| Dark Horse | Ole Miss | | Mississippi State |
MK:
Let's recall what happened to the Southeastern Conference during bowl season last year, shall we?
The SEC managed a winning record in December and January for their God-knows-how-many-eth consecutive season, for the first time in nearly a decade, the rest of the country could point derisively at the hollowness of such a victory. While the conference's also-rans piled up enough bowl wins to put some lipstick on this pig, the league which boasted seven different teams ranked in the Top 10 at one point last season or another met with disaster on New Year's Eve and New Year's Day, as the league's three most powerful teams—Alabama, Ole Miss, and Mississippi State—were all handled by the likes of Ohio State, TCU, and Georgia Tech.
This is not an obituary for the SEC. The league is still the strongest in all of college football, and the SEC West again fields a tremendous group of squads that could at least entertain thoughts of a division title. While Nick Saban unburdens himself to Paul Finebaum much like Tony Soprano to Dr. Melfi, the Alabama Crimson Tide remain the consensus favorites in the western division; though with only returning three starters on the offensive side of the ball, Jake Coker—the presumptive starter before Blake Sims emerged last season—should finally get his opportunity at quarterback and with the benefit of leaning on runningback Derrick Henry. (At this point, it must be said—and remember that I am a graduate of Ohio State—that if Lane Kiffin had not decided for whatever reason to stop handing the ball of to Mr. Henry, the Sugar Bowl may have had a slightly different result.)
In addition to Alabama and despite the apparent strength of the division, there's a reason to love and a reason to loathe every team's chances. Arkansas finally provided a major breakthrough for Bret Bielema after an absolutely dreadful first season-and-a-half in Fayetteville, but the Hogs were dealt a significant blow in the season-ending injury to Jonathan Williams in training camp. Mississippi State returns one of the country's best quarterbacks—and by far the best in this division—in Dak Prescott, but only six other starters besides, though they draw important tests in Alabama, LSU, and Ole Miss all at home; Auburn, too, has a favorable schedule in spite of a required meeting with Georgia, but returns only four starters on Gus Malzahn's offense. Experience, or lack thereof, is a watchword through most of the division, so it is noteworthy that Texas A&M returns an extraordinary sixteen starters, though it remains to be seen Kevin Sumlin's teams can play any defense at all, as they surrendered nearly 37 points per game in conference play last season. LSU, finally, is a trendy pick. Les Miles's defense allowed a touchdown or less in five games last season, and though quarterbacks are not king in college football in quite the same they are in the NFL, the Bayou Bengals' deficient play at the position in recent years has held them back and—in this writer's opinion—should continue to do so.
In the eastern half of the conference, the situation is clearer. Georgia, just like every season, boasts a powerful runningback in Nick Chubb and should be the odds-on favorite to the division. Mark Richt, to my knowledge, has not had to suspend half his team prior to the first game this season, so that's new, and maybe the Bulldogs will turn over a new leaf and return to Atlanta for the first time since 2012. Much of the country is eager to trumpet return of the Tennessee Volunteers—and I must admit, I similarly long to see the Creamsicle Colossus return to prominence—my suspicion is that the country became a bit too excited watching their Taxslayer Bowl demolition of Kirk Ferentz's vaunted Hawkeyes. I'm also wondering when we're going to learn to stop underestimating Missouri in this division. (Fortunately, though, the Tigers don't have another opportunity to lose to Indiana this year.)
I, for one, am not ready for
Tailgating's
love affair with the State of Mississippi to end, and I suspect Brian isn't either. It feels like, to me anyway, there's a certain boldness in conservatism: in expecting Alabama to rise to the challenge; in predicting that Dan Mullen ought to be in the running for coach of the year honors, in defiance of the SEC Media Days' projection that the Bulldogs would finish last this season; and in selecting a defensive tackle, and former consensus top recruit in the country as the league's defensive player of the year. I'm ready for magnolias and madness again.
BW:
I'm a bit surprised that you're referring to LSU as a trendy pick, to be honest. It seems to me that Auburn is more trendy than LSU, but either way, despite their top 15 ranking, I think Louisiana's Tigers have a real chance finish at least 11-1, with 12-0 not out of the equation. You heard it here first: LSU is better than Alabama.
MK:
...
BW:
I am probably selling Mississippi State a bit short, especially since they do have Dak Prescott returning. You can also count me among the Dan Mullen fans. However, I'm just not seeing it this year with them. They've lost more starters than anyone else in the SEC, and considering the depth of the conference, I see them falling back. I'd love to put them ahead of Bielema, but I can't even find my way into giving them that much. Really, it's eating at me. egg bowl....
MK:
...
BW:
Last year, I was all over Ole Miss in this spot, and I'm going right back to that well again this year. I agree wholeheartedly that they're undervalued once again. My pick was looking genius in early October when they started 7-0, including an early October upset over Alabama. However, they eventually lost star WR Laquan Treadwell to a broken leg, suffered as he was inches away from the winning score vs. Auburn, and the Rebels fizzled down the stretch. This year, while they do travel to both Alabama and Auburn, the Tide return only ten starters, and the Tigers are ridiculously talented, but also among the greenest teams in the nation with thirty three lettermen lost. Despite losing QB Bo Wallace, Ole Miss is among the most experienced and talented teams in the SEC. They'll find a way to win one of their two games in the state of Alabama and set up a monster showdown with LSU, who comes to the Grove on November 21, and has to face an Ole Miss team coming off a bye.
MK:
Don't I even get any credit for taking Nkemdiche? Or spelling his name right? Twice?
BW:
Also, count me among those who are ready to jump aboard that Creamsicle bandwagon. I would love to see Tennessee jump back into the national spotlight, and this year, it seems like they have an opportunity to do just that in a relatively weak SEC East.
MK:
| | | | |
| --- | --- | --- | --- |
| | Brian | | Matt |
| | | | |
| | | NORTH | |
| 1. | Stanford | | Stanford |
| 2. | Oregon | | Oregon |
| 3. | California | | Washington State |
| 4. | Washington | | California |
| 5. | Washington State | | Washington |
| 6. | Oregon State | | Oregon State |
| | | | |
| | | SOUTH | |
| 1. | UCLA | | Southern California |
| 2. | Southern California | | Utah |
| 3. | Arizona State | | Arizona State |
| 4. | Utah | | UCLA |
| 5. | Arizona | | Colorado |
| 6. | Colorado | | Arizona |
| | (Still Brian) | | (Still Matt) |
| OPOY | Cody Kessler (QB, USC) | | Kevin Hogan (QB, Stanford) |
| DPOY | Myles Jack (LB, UCLA) | | Scooby Wright (LB, Arizona) |
| COY | Jim Mora (UCLA) | | Mike MacIntyre (Colorado) |
| Dark Horse | California | | Utah |
BW:
It has been seven seasons since anyone outside of what is now the Pac-12 North has won a conference title. During that stretch, Chip Kelly and Mark Helfrich have combined to lead Oregon to four conference championships and two national title game appearances, while David Shaw has led Stanford to two league crowns. Oregon will be very good once again, and while they lost Marcus Mariota, they may have found another star in Eastern Washington-transfer Vernon Adams. Stanford has an experienced offense that's led by steady Senior QB Kevin Hogan, and David Shaw is as good as anybody in the country at getting his defense to perform at a high level. Stanford gets to host Oregon this year, and I think that home field will be the difference in putting Stanford at the top of the heap in the North.
While the North hierarchy still appears to consist of Oregon and Stanford, then everyone else, the South is looking primed to make some serious noise both within the conference, and around the country.
The Curse of Reggie Bush has finally come to an end for USC, as they finally distance themselves from five years' worth of sanctions that depleted the roster and dropped them down a few pegs from their previous standing among the nation's elite. The Trojans won't quite be full strength for another couple of years, but they still have extraordinary talent, and they'll have more depth this year than at any point since Pete Carroll left following the 2009 season. I'm not sure there's ever been a quieter GREAT season by a QB at a keynote school than what Cody Kessler put together last year. Kessler threw for 3800 yards, completed 70% of his passes, and had a 39:5 TD:INT ratio. Yet, when the finalists for the Heisman Trophy were announced, Kessler was on the outside looking in. Don't get me wrong, Marcus Mariota was absolutely deserving of the trophy, but Kessler was deserving of enough votes to at least get an invite.
While Kessler is a legitimate Heisman Trophy frontrunner this year, there is perhaps no more important player in the conference than UCLA true freshman QB Josh Rosen. The top QB recruit in the nation, Rosen will be leading a UCLA team that is otherwise among the most experienced groups in the country with 18 returning starters, and only sixteen lettermen lost. The UCLA offensive line struggled protecting Brett Hundley last year (though to be fair, Hundley often didn't help them out a lot by holding onto the ball way too long), but should jell into one of the conference's best units this year. UCLA can match, and possibly top USC when it comes to skill-position talent, and have a very solid defense that is led by Jr. ILB and
Tailgating
favorite Myles Jack. If Rosen can start to live up to the hype immediately, UCLA and USC on November 28 should shape up to be an absolutely monster matchup.
I'm not sure there's a conference as set at the top as the Pac-12 is with their top four teams. Perhaps Arizona State can throw a monkey-wrench into things. The Sun Devils have turned themselves into a dangerous team in the South under Todd Graham, and they do host USC, but I'm going to avoid calling them a Dark Horse. Instead, I'll focus my sights on the North, where the Cal Bears have had only one winning season since 2009. Junior QB Jared Goff is already third on the Golden Bear career passing list, and barring injury, will become #1 on that list well before the calendar turns to October. The Bears do have a nasty slate that includes drawing USC, Arizona State, and a trip to UCLA from the South, along with trips to both Oregon and Stanford, and a non-conference trip to Austin to take on the Longhorns. Make no mistake, they're not winning the Pac-12 this year. But they are good enough to spring a major upset or two, find their way into a bowl game, and are definitely a program on the rise.
MK:
...and I think the North should stay on top. Oregon is replacing quite a bit on both sides of the ball, though I have to expect that by the time the Ducks transition into the meat of their schedule, they ought to be humming at their regular speed. I was particularly impressed with the way Stanford finished their season last year, and I'm optimistic that Kevin Hogan can play with the kind of skill and precision he showed in the Cardinal's late-season demolitions of Cal, UCLA, and Maryland.
In the South, I do think USC has the horses to win the division. I might be wrong, but I'm sick of waiting on Bruins quarterbacks to actually deliver after a couple years of Brett Hundley. Now, that's probably not entirely fair, to Brett Hundley or especially to Josh Rosen, but betting on a true freshman quarterback in a division that could seriously put six teams in bowls just isn't what I want to do.
Arizona State, UCLA, and USC, though, all ought to be New Year's Day good, but the team I'd like everyone to keep an eye on is Utah. As I think we're going to see tonight in the season opener against Michigan, the Utes are really solid football team. They're not very flashy, but they return five starters in a very good front seven, and played seven games decided by a score or less last season. They still managed to squeak their way to 9-4, but with fourteen starters back I think this is a team that could spoil someone's season.
Your selection of Cal as a dark horse is an astute one, as well. Jared Goff has looked to be a solid quarterback since 2013, where he showed considerable promise in the first game I saw him play against Ohio State; last year, he managed to emerge victorious in the game in which Connor Holliday set the NCAA single-game passing record. Sonny Dykes is building something in Berkeley, and I'm not sure it will get there fully this year, but the Golden Bears are becoming a team to be reckoned with.
| | | | | |
| --- | --- | --- | --- | --- |
| | Brian | | Matt | |
| | | | | |
| | | ATLANTIC | | |
| 1. | Florida State | | Clemson | |
| 2. | Clemson | | Florida State | |
| 3. | NC State | | Louisville | |
| 4. | Boston College | | Boston College | |
| 5. | Louisville | | NC State | |
| 6. | Syracuse | | Syracuse | |
| 7. | Wake Forest | | Wake Forest | |
| | | | | |
| | | COASTAL | | |
| 1. | Pittsburgh | | Georgia Tech | |
| 2. | Virginia Tech | | Miami (Fla.) | |
| 3. | Georgia Tech | | Pittsburgh | |
| 4. | Miami (Fla.) | | Duke | |
| 5. | North Carolina | | Virginia Tech | |
| 6. | Duke | | North Carolina | |
| 7. | Virginia | | Virginia | |
| | (Still Brian) | | (Still Matt) | |
| OPOY | James Connor (RB, Pittsburgh) | | DeShaun Watson (QB, Clemson) | |
| DPOY | Jeremy Cash (DB, Duke) | | Jeremy Cash (DB, Duke) | |
| COY | Pat Narduzzi (Pittsburgh) | | Steve Addazio (Boston College) | |
| Dark Horse | Pittsburgh | | Louisville | |
BW:
Of all the Power Five Conferences, none has struggled to maintain an identity more than the ACC. While the other major conferences have all had an exclusive "region" of the country to call their own, the ACC has had to play second fiddle in the southeast to the SEC since the conference's inception in 1953. The ACC added national power Florida State in 1991, and then in what was considered a coup at the time, added Miami in 2004, another national power coming off a historical run of success, and Florida State's biggest rival. However, Miami's brand has faded significantly over the last decade, and now, with the Big Ten moving east (poaching Maryland and Rutgers in the process) and the Big 12 even gaining an eastern presence in recent years with West Virginia, the ACC is struggling more than ever at getting out from underneath the SEC's gigantic shadow.
Florida State and Clemson have done their part for the conference, as each has been at or near the top of the national landscape for the past few years. In the last two years, the Noles have given the ACC a National Champion and a participant in the first College Football Playoff, which is more than can be said about the Big 12. Those two teams should remain at the top of the heap in the Atlantic Division again this year, though each find themselves replacing a lot of talent this year. In the Coastal, Georgia Tech coach Paul Johnson brought the old-school preparation nightmare Triple Option offense with him to Atlanta when he arrived 8 years ago. After years of making teams uncomfortable, but still toiling in mediocrity, the Ramblin' Wreck finally turned a corner last year, turning in an eleven-win season, including a big win at rival Georgia, a two-point loss to then unbeaten Florida State in the ACC Championship, and closed the season with a fifteen-point win in the Orange Bowl over a very good SEC squad in Mississippi State.
Outside of those three schools, the conference appears to be on the brink of a lot of transition. Al Golden at Miami and Mike London at Virginia are the two most obvious names of coaches that appear to be coaching for their job this season, but North Carolina's Larry Fedora may not survive another mediocre season, and even the legendary Frank Beamer could find himself on the hot seat if Virginia Tech doesn't live up to their potential and fails to hit double-digits in wins for the 4th consecutive season. And while Bobby Petrino did a fine job with Louisville last year, he's had enough issues where he's always one small misstep from being shown the door.
That said, there are a few schools ACC schools that are trending upward. David Cutcliffe has had as much success at Duke as anyone could possibly expect. Dave Doeren is in his third year at NC State, and has that program closing the gap just a bit on the two elite programs of the Atlantic Division. But perhaps no team in the conference has a brighter future than my official Dark Horse pick, the University of Pittsburgh. On a scale of 1-10, the Pat Narduzzi hiring at Pitt registered about a 14. Already equipped with two of the best skill position players in the country in WR Tyler Boyd and RB James Connor, whom you may be surprised to learn is the defending OPOY in the ACC, Narduzzi inherits a talented and experienced team ready to take the next step. Unlike the Charlie Strong experience in Texas last year, where Strong was forced to clean house, Narduzzi , the former Michigan State DC and national coordinator of the year enters a Pitt program where all hands appear to be on deck, and everyone is buying in to what he's selling. The Panthers do travel to both Virginia Tech and Georgia Tech, but I'm expecting the Panthers to win one of those (they have a bye to prepare for the Hokies), give Notre Dame a massive scare at home, and take the Coastal Division crown.
MK:
As much as I love the Pat Narduzzi hire—and I do really, really love it—I'm just having a hard time seeing Pitt climb quite that high, even in a perpetually weak Coastal Division. The dirty little secret, really, is that no one has any idea what's happening in that division, though, so as skeptical as I am, it's hard to impeach the notion entirely. I will say, however, that you're doing God's work by telling people about James Connor and Jeremy Cash, though.
I'd like to turn our attention back over to the Atlantic, where you have the two recent ACC heavyweights. While I thought people might overvalue Clemson in the national exchange based on their curb-stomping of Oklahoma last bowl season, I'm optimistic about their chances within the conference this season. Florida State and Clemson are both depleted of starters, but each team should have their personnel sorted in time for their date at Clemson in November. DeShaun Watson has the potential to be the kind of dynamic, face-of-the-league talent that the ACC needs kind of desperately in the wake of recent problems in Tallahassee. I'm interested to see if it happens, and this game as much as the mutual interdivisional games these teams share, with Georgia Tech and Miami, ought to go a long way toward determining the conference crown.
| | | | |
| --- | --- | --- | --- |
| | Brian | | Matt |
| | | | |
| 1. | Baylor | | Texas Christian |
| 2. | Texas Christian | | Baylor |
| 3. | Oklahoma State | | Oklahoma |
| 4. | Oklahoma | | Oklahoma State |
| 5. | West Virginia | | Texas Tech |
| 6. | Texas | | Kansas State |
| 7. | Kansas State | | West Virginia |
| 8. | Texas Tech | | Texas |
| 9. | Iowa State | | Iowa State |
| 10. | Kansas | | Kansas |
| | | | |
| | (Still Brian) | | (Still Matt) |
| OPOY | Seth Russell (QB, Baylor) | | Samaje Perine (RB, Oklahoma) |
| DPOY | Shawn Oakman (DE, Baylor) | | Emmanuel Ogbah (DE, Oklahoma State) |
| COY | Mike Gundy (Oklahoma State) | | Gary Patterson (Texas Christian) |
| Dark Horse | Oklahoma State | | Kansas State |
MK:
First things first, I drink my coffee most mornings—and into the afternoons—out of a Texas Tech mug. Anyway, coffee is not to be confused with Kool-Aid, but it goes without saying that I'll probably appear slightly more optimistic about the Red Raiders than Brian and possibly about every other expert—are we experts? authorities, maybe—in the country.
The conventional wisdom, of course, is that the league designed produce one true champion will be decided on Friday, November 27, when the TCU Horned Frogs visit the Baylor Bears on the day after Thanksgiving. Waco's team can claim to be one of the most experienced in the country, returning eighteen starters in Art Briles's eighth season, but most of the country is lining up behind TCU despite the fact that Baylor managed a victory by a field goal last season in a shootout. Oh, right,
what was the score of that game again
, Baylor's team photo?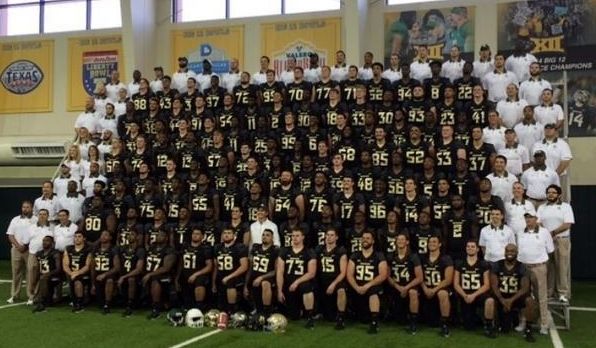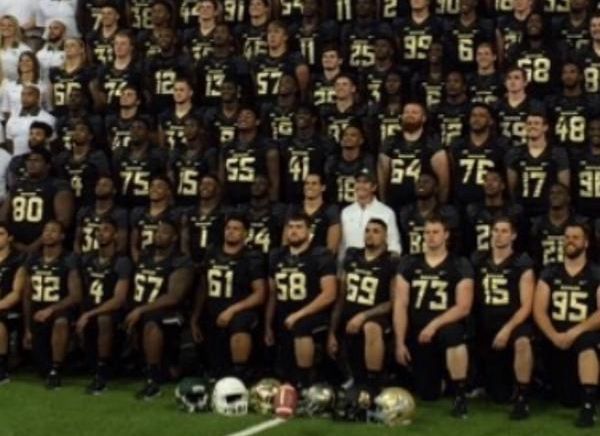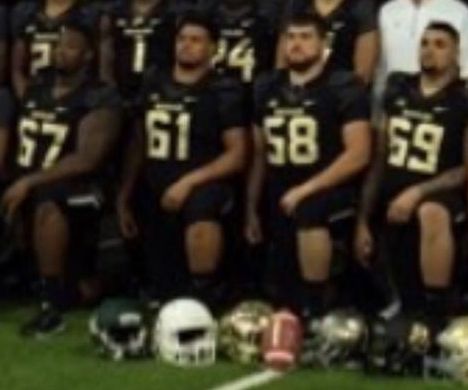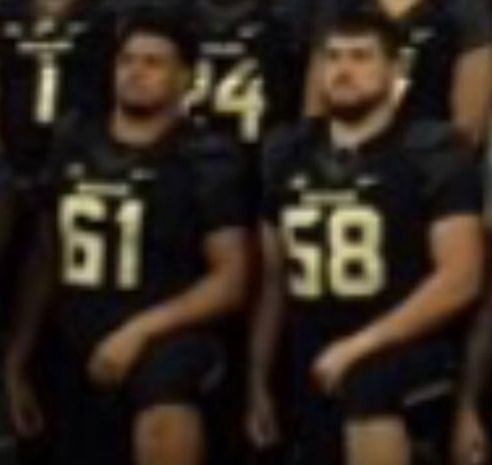 The reason for this has to be Trevonne Boykin. TCU's quarterback is among the Heisman favorites to begin the season, carrying nearly 4000 passing yards and over 700 rushing yards from last season into this one, along with a 33:10 touchdown-to-interception rate. It's easy to forget that Boykin was in all likelihood the most improved player in America last season, as his 2013 gave no indication that this was coming down to the pike. With nine of his mates returning on offense, college football's Mandarins are betting on Fort Worth with Baylor breaking in a new starter in Seth Russell. Should they, considering that Baylor's offensive output has held steady in the 580—620 yards per game range with three different quarterbacks since 2011? Of course, when we start to think that we've got this game or a portion of it figured out, that's often a good indication that we're about to learn something. The league appears closed at the top, but it could be as wide open as the plains on which these teams play. (Well… except for West Virginia.) As I said, nobody saw the Horned Frogs coming last year, and when I picked them to upset Oklahoma early last season, I was reacting more than anything else to the fact I thought the Sooners were overvalued and that Gary Patterson has a history of giving Bob Stoops all he can handle. In short, it will just take one loss to Baylor or TCU to ruin an epic grudge match in November.
It might happen. This is a league where a team that finished the season four wins overall can still average 500+ yards per game in its conference slate (as Texas Tech did) and the best of defenses still gives up nearly 400 (as Kansas State did). The conventional sleepers this season are the Oklahomas, with the Sooners now led by former Texas Tech walk-on and transfer Baker Mayfield, following an uninspiring campaign from Trevor Knight. (Hopefully, Katy Perry is still interested.) The Sooners have searched for consistent production since the departure of Landry Jones's mustache after 2012, but the '88ers had an uncharacteristic three home losses last year, their most since the 1998 season under John Blake and when they finished 4-8. At least they have Samaje Perine, owner of college football's individual game rushing record, courtesy of the Kansas Jayhawks. The winners of Bedlam last year, Mike Gundy's Oklahoma State Cowboys have received some attention as well, even being
picked by Brad Edwards
to somehow sneak into this season's College Football Playoff.
Projections here are difficult, though, because I have this sneaking feeling that everything will fall apart for at least one of the presumptive favorites, but I just can't see where or how it will happen just yet. I'm reluctant to name Texas Tech a dark horse, but that is also where I see some room for upward movement; you can probably expect at least a dead-cat bounce for the Red Raiders, but Kliff Kingsbury is entering year three and returns seventeen starters. With Patrick Mahomes at quarterback—son of former Twins (most notably) starting pitcher, Pat—the offense should field a dual-threat quarterback once again. The defense can only improve, and Ohio State-transfer Mike Mitchell, a former Top 10 national recruit in 2013, ought to help to stabilize a truly awful run defense; along with Breiden Fehoko (DT) and Nigel Bethel (DB), there's more raw (and young) talent on a Texas Tech defense than you've seen in ages. My optimism, though, is limited to a fifth-place finish, and for no good reason I'll tap K-State as a dark horse.
BW:
I'm with you in thinking that Texas Tech can probably finish a notch or two above the 8th position, but I'm just not sure who's going to drop below them.
I like both
Oklahoma State
and West Virginia to outperform expectations this year, but while West Virginia will be improved and do more than just spoil the conference title dreams of one of the big boys--I believe we talked about it last year, but that trip to Morgantown for the rest of the Big 12 is no fun on so many different levels--if there's any team that will disrupt the national narrative and steal the conference title from Baylor or TCU, it's the Cowboys. OSU has a tricky 3 game stretch starting in late September @Texas, vs. Kansas State (who is coming off a bye), and @West Virginia. If they can make it through that stretch unscathed, then they'll likely hit November unbeaten, with TCU, Baylor, and Oklahoma all making the trek to Stillwater. While I do see them getting tripped up in Morgantown, don't be surprised if the real
de facto
conference title game is when Baylor comes to town on November 21, and not that game 6 days later in Fort Worth.
MK:
I mean, how could you go wrong picking this man?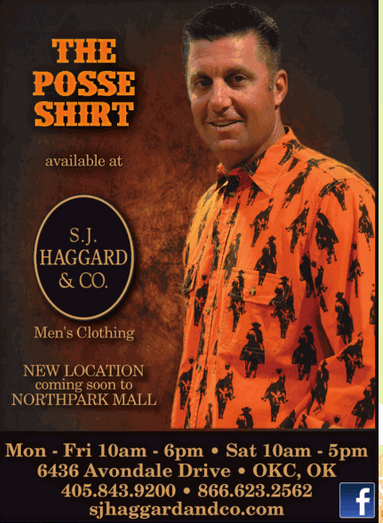 BW:
That said, this conference is about two teams, and while many are buying into TCU, I'm hitching my wagons to the Art Briles express. Baylor will run the table and give the conference its first representative in the College Football Playoff.

| | | | |
| --- | --- | --- | --- |
| | Brian | | Matt |
| | | | |
| | | EAST | |
| 1. | Ohio State | | Ohio State |
| 2. | Penn State | | Michigan State |
| 3. | Michigan State | | Penn State |
| 4. | Michigan | | Michigan |
| 5. | Rutgers | | Indiana |
| 6. | Indiana | | Rutgers |
| 7. | Maryland | | Maryland |
| | | | |
| | | WEST | |
| 1. | Wisconsin | | Wisconsin |
| 2. | Iowa | | Minnesota |
| 3. | Nebraska | | Nebraska |
| 4. | Northwestern | | Iowa |
| 5. | Minnesota | | Northwestern |
| 6. | Purdue | | Purdue |
| 7. | Illinois | | Illinois |
| | | | |
| | (Still Brian) | | (Still Matt) |
| OPOY | Christian Hackenberg (QB, Penn State) | | Ezekiel Elliott (RB, Ohio State) |
| DPOY | Joey Bosa (DE, Ohio State) | | Joey Bosa (DE, Ohio State) |
| COY | James Franklin (Penn State) | | Kevin Wilson (Indiana) |
| Dark Horse | Penn State | | Minnesota |
BW:
It's really quite amazing how much a Big 12 matchup in mid-October ended up shaping the national perception of the Big Ten, but perhaps no game was more important to the fate of the conference than Baylor's ridiculous come-from-behind victory over TCU. Had TCU won that game and proceeded to do exactly what they did, which was run the table, then Ohio State would not have been a part of the initial College Football Playoff, and would not have had the opportunity to upset the apple cart.
Fast forward a couple of months, and Ohio State did more than anyone could have possibly expected from them (especially considering OSU was still at #13 in the AP poll following that game, one spot behind TCU). Ohio State didn't have the prettiest ride through the remainder of the regular season, needing double OT to defeat a depleted Penn State, giving up thirty seven points in a win at Michigan State, and both struggling at home, and losing their starting QB against Michigan, but they did continue to rack up wins. TCU's loss left the door slightly ajar, and Ohio State finally took advantage. While Baylor was busy beating a top 10 foe in Kansas State, and TCU was locking up their share of the Big 12 crown by destroying an inferior Iowa State, Ohio State took to the national stage to absolutely boat race Wisconsin 59-0. That was enough for Ohio State to squeeze their way into college football's Final Four, and keep Baylor and TCU out. A few weeks later, Ohio State exorcised their SEC demons by taking down Alabama, then finished the year by impressively manhandling Oregon and Heisman winner Marcos Mariota to win the National Championship. Suddenly, the Big Ten ain't lookin' so bad no more.
From the time Urban Meyer took over, this was supposed to be Ohio State's year. You'll hear many say that last year came a year earlier than expected. Thanks to that run, Ohio State has had an interesting QB quandary to sort through. Braxton Miller, last year's would-be Heisman Trophy-contending QB has become this year's addition to the WR corps, and the job is now a battle between JT Barrett, who put up an interesting Heisman campaign of his own prior to getting injured vs Michigan, and Cardale Jones, who wasn't just the hero, but was the best player on the field in each of the three games he started.
There is no team that looks like a better bet to win their conference than Ohio State, but that's not to say there won't be some intrigue within the conference. For the 3rd year in a row under Mark Dantonio, Michigan State is still a legitimate Top 10 program, and are led by a Heisman-candidate/1st round prospect of their own at QB in Connor Cook. You know the defense will be good, and you know they'll be as well-coached as any team in the country, but a November 21 trip to Columbus appears to be awfully daunting.
Behind the top two in the East, two former powers in Penn State and Michigan seem to both be on the fast track in becoming future powers in what should turn the Big Ten East into one of the most compelling conference divisions in the country over the next couple of years. The battles both on and off the field between Urban Meyer, Mark Dantonio, James Franklin, and Jim Harbaugh are going to be something to behold. If either downtrodden program is to return to national prominence this year, my best guess is that it will be Penn State. Penn State entered the Pinstripe Bowl last year with fewer than 40 scholarship players. This year, with all scholarship restrictions lifted, the Nittany Lions will have more depth than they've had in a long time. They also happen to have one of the best defenses in the country, led by preseason AA candidate Anthony Zettel on the DL, and QB Christian Hackenberg is considered to be one of the top prospects in the NFL draft, and a possible candidate to become a top pick. Hackenberg has a tendency to hold onto the ball, and the OL did him no favors last year, but improvement on both fronts could make Penn State a very dangerous out. It should be no surprise that Penn State is my pick as the Dark Horse in the Big Ten. They do have to travel to both Ohio State and Michigan State, but the remaining ten games are exceedingly winnable. All it will take is one upset for Penn State to potentially rock the Big Ten boat.
The other side of the conference appears to be the weaker link on paper, and is going through pretty significant transition. Wisconsin, Nebraska, and Illinois are each going through a coaching change, while Minnesota has lost a ton from last year's team that entered November with legitimate hopes of crashing the Big Ten Championship party. With so much transition going on around them, perhaps this is the year that stalwarts like Kirk Ferentz and Iowa or Pat Fitzgerald and Northwestern can make a run toward the West Division crown. While the door is open, Wisconsin is still probably the best team in that division, and I can't find a reason that they won't repeat as the West's sacrificial lamb in the Big Ten Championship Game.
MK:
I mean, I don't do this often, but I think that about covers it. I would like to point out, though, that despite the fact that Ohio State gave up thirty seven to the Spartans, that game wasn't really close at all.
I think the dark horses and our feelings about them really illustrate both the strength and the weakness of the Big Ten right now. I think Penn State is a great choice, and I stayed away from them precisely because I had a notion that you might talk about them; at the same time, I do think those two road games that you pointed out, in the form of Michigan State and Ohio State, are just a little too much for the Nittany Lions, who, despite officially have their sanctions lifted, are still recovering. In the West, on the other hand, it's a disservice to quality team like Wisconsin to think of them as an 'I guess?'-pick, but that's more or less what they are. Nebraska's Tommy Armstrong has had two seasons to make at least a skeptic out of me, and we haven't even gotten to that point; if Iowa manages to surprise this year, then that's fine, but I'm not picking them to do anything and then having to feel like a goddamn moron while I watch them lay back and play footsie down by ten against Illinois State or North Texas in the second half before making a late charge. I just won't do that to myself. Jerry Kill's Golden Gophers, on the other hand, are green, but I'm encouraged by who the returning starters are and where they play: you'll see seven returning defenders as well as three starting offensive linemen returning, in addition to quarterback Mitch Leidner. With the right side of the line back, I think Minnesota, who loves 22-personnel and wingbacks and all that nonsense, should be able to have leverage enough on the line of scrimmage to run the ball and replace David Cobb and his 1626 yards.
I'm just ready to get the season underway again. It's going to be hell waiting until Monday night.
COLLEGE FOOTBALL PLAYOFF
Winner in
bold.
Runner-up in
italics
.
| | | | |
| --- | --- | --- | --- |
| | Brian | | Matt |
| 1. | Ohio State | | Ohio State |
| 2. | LSU | | Alabama |
| 3. | Baylor | | Stanford |
| 4. | UCLA | | TCU |
| | | | |
MK:
So, uh... do we even need to play the season? You guys just us the trophy again now. I mean, if you want to. It would be less stress. For me.
Oh, **** it, let's play football.
Matt Kocsan and Brian Williams are staff writers here at FootballPros. They'll get media credentials for the Egg Bowl one of these years. You can follow them on twitter @kocsan and @FPCommish.