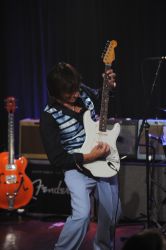 Big week. Really, how does it feel? I love this song.
Steelers at Bengals (-3), o/u 49
RG:
It's fitting that we start with the marquee game of the day. The Bengals took round one of this affair when Ben Roethisberger found Antonio Bryant wide open 3 yards beyond on the boundary during the final play of a 16-10 Bengals win. This over/under is incredibly high for this match-up as Vegas must love the Steelers offense right now. This game has only gone over 49 twice since the beginning of the 2006 regular season. The Bengals are the most complete team and are 11-1-1 ATS this season. I'll ride this one out, but that doesn't mean I trust them.
PICK: Bengals, Under
MK:
I don't know how I feel about this line, but my gut tells me this is Vegas expecting the public to have faith in the Steelers because they're the Steelers, right? Even though the Pittsburgh offense has managed to score thirty or more in each of the last four weeks, the defense has surrendered more than five touchdowns in half of those games, too. The Bengals lost, but they still dropped 31 on Arizona, and the weather is gorgeous in Ohio right now. I expect a high-scoring game, and if I got an extra half-point, I'd probably grab the dog here, but I don't and I won't.
PICK: Bengals, Over
PS:
The Bengals can easily afford a loss, here. Their secondary is a little dinged up. Antonio Brown and Martavis Bryant are licking their chops.
PICK: Steelers, Over
Bills (-1) at Eagles
RG:
Despite probably needing to stop talking for a while, LeSean McCoy is not going to take a few plays off in this one unless Rex Ryan feels like trying to break Tyrod Taylor's interception-less streak. The most frustrating thing about this game is not just that we cannot know what each team will bring to the table; it is the lack of information on revenge games during the recent history of the NFL. I think a Bills win is more likely than McCoy and Chip Kelly hugging it out, at least.
PICK: Bills
MK:
The weird thing about the Bills is that I think that we all more or less expected them to win this year with pitching and defense, but they've turned into one of the better offensive teams in the league. They're not explosive, exactly, but they're very efficient in the passing game and the run the ball as well as a nearly any team in the league. Neither team is anything other than average against the spread, but Buffalo brings the third-ranked rushing offense in the league to face a defense that's very vulnerable on the ground, giving an average of 155 yards per game in their last six.
PICK: Bills
PS:
The Bills are 1-4-1 in their last six coming off a cover. I hate everything about this line. Smart money rides the Bills. Smart is something I am not.
PICK: Eagles
Falcons at Panthers (-7.5)
RG:
The Panthers may not have covered last weekend, but that game was a very interesting performance by Rivera's group. They could have rolled over and decided that it wasn't worth fighting a hot Brees on the road with nothing to play for, but they went ahead and played a great second half to get ahead and win. I think the Panthers still come out and prove they are the best team in the NFC here. I think the decisions for Rivera get more borderline in week 16 and 17 when deciding between rest or regular season perfection.
PICK: Panthers
MK:
Atlanta has just fallen off a cliff this year. Losers of their last five in a row, they went south even earlier in terms of the sportsbook, losing eight in a row ATS after covering in their first four games of the season. Statistically, Atlanta is a middle-of-the-road team on both offense and defense, but they turn the ball over too much; Carolina, naturally, brings the defense with the most turnovers forced in the NFL to the table in this one.
PICK: Panthers
PS:
Look hard for the Falcons to play spoiler when they get the Panthers at home in a couple weeks. This week? Yeah. Gimme Cam & the Boys.
PICK: Panthers
49ers at Browns (-1.5)
RG:
Whelp, we probably all knew this was coming. It's Foosball time and it probably won't be pretty. The Niners defense has come on pretty strong lately, allowing 364 yards or less in three of the last four games. Their biggest weakness continues to be the run defense that lost a ton of talent in the off-season. Thankfully, the Browns cannot run the ball. I normally root for good things to happen in Cleveland, but not this week. I need Johnny Foosball to fall real hard this week as I picked up the Niners defense for my fantasy playoff game.
PICK: Niners
MK:
You probably should have picked up Shaun Draughn, too, Rich, since I imagine he'll be the runningback who gashes the Browns' pathetic defensive front throughout the game. In all seriouness, and I don't have that much interest in doing this, when the Browns have been embarrassed the last month or so, it's been against pretty good teams: Arizona, Cincinnati (twice), and Pittsburgh. You'd like a little more fight, but then this team decided it was more important to punish a guy for raiding his parents' liquor cabinet than it was to actually put their best players on the field and try to win football games. Eric Mangini returning to Cleveland is an underrated revenge game this weekend, but the Niners bring a bad pass defense and run defense into Cleveland for an early kick. Again, the weather is good, and Johnny actually played pretty well against Pittsburgh a month ago.
PICK: Browns
PS:
Keep the dream alive, Matt.
PICK: Niners
Redskins at Bears (-3), o/u 44
RG:
I described the recent dominance by Washington in this series in Blitz Picks, but those numbers are tough to pass up. The Bears and Skins usually play some good defensive football against each other. It's hard to know what we will get out of Jay Cutler because of the recent tragedy for his family. I am inclined to go with the team with something more than pride to play for. The Bears still only have Alshon Jeffrey and nothing else in the passing game.
PICK: Redskins, Under
MK:
I'm sorry, but doesn't Bears--Redskins just look like a football game? Both of these teams are hovering around .500 ATS, but mostly I just can't get behind Kirk Cousins. That Dallas--Washington game was some pitiful football, and I don't believe the football gods will allow the Redskins to trespass on the playoffs this season.
PICK: Bears, Under
PS:
It's 12:39 Sunday and i am sneaking in under the wire.
PICK: Redskins, Over
Patriots (-3) at Texans
RG:
J.J. Watt broke his hand and will play. Gronk is practicing and will probably play sporting more body armor than Christain Bale's Batman character. Both of these teams are .500 ATS so far, but the Patriots haven't covered in three straight road games. Man, this is a tough game, but I'll take the better team over one defensive payer, even if that player is J.J. Watt. I won't be surprised at a push here, but the Pats haven't lost three straight games in 13 years, either.
PICK: Patriots
MK:
The Texans have won six games this year, and their opponents have never scored more than 20 in those victories, and four times they haven't even managed double digits. That's how Houston wins, and that's fine, but I can't see them doing that to New England.
PICK: Patriots
PS:
Back to doing what I do...
PICK: Patriots
Cowboys at Packers (-7)
RG:
With the division waiting for Aaron Rodgers on a silver platter and Jerrah throwing everyone but himself under the bus, I doubt the Packers find a way to lose this one. I think I would have taken this game all the way up to 9.
PICK: Packers
MK:
An interesting fact, in the Packers' three-game losing streak earlier this year, they lost to quarterbacks--Manning, Newton, Stafford--who were all #1 overall picks. A late Hail Mary and a fairly awful facemask call enabled them to put some lipstick on a pig and add a fourth loss to a member of that fraternity (albeit Stafford again), but Green Bay getting a mini-bye to go with the victory might be exactly what they needed at this point. The Packers still don't look like a very good football, but with the breaks they've gotten to this point, they look good enough to hold serve, win the North, and maybe sneak into the divisional round of this year's playoffs. Another weird stat: Green Bay is the only team in the league that Matt Cassel has yet to attempt a pass against. I was looking for any reason to pick Dallas and I thought, since he spent time in Minnesota, he might have a track record against them. Nope.
PICK: Packers
PS:
Look for a big day out of Eddie Lacy.
PICK: Packers
Drowning in my Beer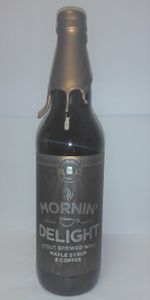 Mornin' Delight
from Toppling Goliath Brewing Company. 'Nuff said.
GAMETIME GRUB
MK:
Let's go with a classic American appetizer this week and snack on
Deviled Eggs
. These are a staple of just about any summer gathering, and with the recent rise in temperatures this makes sense. Seriously, it's like 68 degrees in Cleveland right now. Let's make them spicy this time. Here's what you'll need:
--Egg (a dozen, let's say)
--Mayonnaise (about 1/2 cup)
--Pickles (dill, minced)*
--Hot Sauce (I like either Tabasco's Chipotle or Sriracha, a few squirts)*
--Mustard (yellow, again, a few squirts)*
--Salt & Pepper (plenty, but to taste)
--Paprika (1/2 TSP, plus some change)
The first step in this recipe is to Google 'how long does it take to hard boil eggs' because I feel like I've asked Google this question more than anything else in the universe. Do that and follow the instruction, and then reserve the eggs to a bath of ice water for some twenty or thirty minutes until they cool. Carefully remove the egg shells and slice the eggs length-wise.
Carefully spoon out the hardened yolks, and put them in a mixing bowl with everything. Reserve the egg whites. Mix well and combine everything until you have a creamy, integrated filling, which you place in a ziplock and close. Cut one of the bag and use it to pipe the filling into the egg whites. Dust them with a bit of paprika and black pepper to make them look pretty, and even some chili powder if you like.
* A lot of deviled egg recipes call for vinegar, but I think you'll get more than enough of that flavor note from these ingredients to have some balance.
STANDINGS
RG: 2-5-0, 50-50-2 overall
MK: 5-2-0, 49-51-2 overall
PS: 2-5-0, 44-56-2 overall