MK:
Tailgating
is back just in time to wish you and yours a Merry Christmas and Happy Holidays. As is the custom around these parts, Brian and I take the first week of bowl season off and put together two editions of the best damned college football coverage that at least you know about for the postseason. The first is today and the second will follow just in time for the New Year's Six, so make sure you check back with us on the morning of last day of 2015.
Today, though, we'll be talking about this middle stage of the bowl season, after we've dispensed with most of the MACtion and Fun Belt tie-ins but before we've reached the big stage. Boxing Day through the day before New Year's Eve is a time when you get to see major conference powers dueling in wonderfully weird and sublimely strange geographical combinations. On Page 1 (this one!), we'll walk you through the teams playing during this four-day stretch and start to look forward to next season, talking about the matchups we'd most like to see (but won't) in these four days and giving you our first, way-too-early Top Ten for 2016 (unblemished by bowl blowouts and disappointments). If you want to
click ahead to Page 2
, we have seven picks and capsules for you.
When you're cornered at a holiday party, you can pull out your phone and rely on us to be commenting along with the games in progress for the next couple of days. Is that microblogging? I don't know. Anyway, I'll be lobbing a few friendly shots at a certain school in College Station.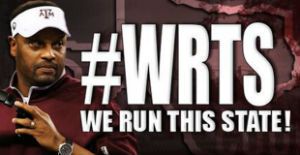 Merry merrymaking, y'all.
THREE GOOD QUESTIONS
For those of you who are new here, each week, Brian Williams (hereafter BW) and I (MK) write up a column on the hyper-regionalism, idiosyncrasies, and insanity that make up the sport of college football. We also occasionally discuss football. We answer five good questions (give or take one or two), pick a few of the best games of the weekend, and call one upset. The first question is always the two of us arguing about where we would go if we had an unlimited budget and could travel to any college football game we wanted this weekend. That, and the fact that we don't ever write anything that's short, is about all you need to know. We're glad you're here and we'd love to hear from you.
1.) So, where would you go?
MK:
Especially before we reach the premier portion of the bowl season, it's often difficult to determine the best and most desirable game to attend because there are just so many moving parts to these games: head-to-head matchup, location and history of the game, the venue, uniform contrast, how much the two conferences playing each other hate each and/or are still fighting the American Civil War against each other but by other means. (Okay, so maybe that last one only applies to Big Ten/SEC games.) The point is, though, there are so many variables, and it's not like I'm used to choosing which bowl game I'm going to watch, since I'm obviously the idiot who sits around and watches all forty of these stupid things. You might be, too, possibly, if you're here—not you, Brian—but I've got basically three options that I'd like to choose from, having eliminated most of the rest.
I'm interested in Indiana and Duke in the Pinstripe Bowl, and not because I'm confused and think this is the East Regional Final of the NCAA Men's Basketball Tournament or anything.
Indiana managed a bowl appearance despite one-score losses to Ohio State, Michigan, and Iowa, as well as a potentially-much-closer-than-the-final-score-indicates-because-Sparty-dropped-21-on-them-in-the-final-five-minutes-of-the-game against Michigan State. The Hoosiers have qualified for only their tenth bowl game in program history, with six of them coming in nine season stretch between 1986 and 1993. Duke, meanwhile, has turned into a mainstay of the college football postseason under David Cutcliffe, but after late collapses in 2012 against Cincinnati in the Belk Bowl and in 2014 against Arizona State in the Sun Bowl—as well as a twenty one-point fourth quarter for Texas A&M in Johnny Manziel's final college game—the Blue Devils are still looking for their first postseason win since their 7-6 victory over Arkansas in 1961. We discussed this earlier in the year, Brian, and while I'm not really thrilled by the idea of playing in Yankee Stadium, I think this one sort of works, and I'm not sure if it's
because
or
in spite of
the fact that this could or maybe should be a basketball game at Madison Square Garden. If I could be guaranteed a home-and-home jersey game, I might be ready to bite for this one, but I think I have better options in two of my most reliable rooting interests.
Usually, when I end up writing an answer to one of these questions during the bowl season, I always remember myself as going second and so settling for extolling the glories and virtues of the Republic of Texas. I've always been fascinated by the idea of the city of El Paso, in part because I don't believe most of us think of America as really having a wilderness anymore. Yet, the city is ringed by mountains and sits on the Rio Grande, but it is a frontier not exactly because it borders Mexico but because of how far it is and it feels from the rest of the country. (It puts kind of a weird gloss on that magnificent, geopolitical aphorism attributed to Mexican President Porfirio Diaz, 'Alas, poor Mexico! So far from God and so close to the United States!')
Texas is so large that a drive from El Paso to Houston on I-10 takes nearly as long as a drive on the same highway from Houston to Jacksonville, a 746-mile drive versus its 871-mile counterpart. It might be the only location in the country requiring a twenty-hour roadtrip from fans of both teams to make the game, but this is a sneaky interesting game, especially with an eye toward next season. Mark Richt's arrival complicates things, but we ought to be able to at least look at the Hurricanes and imagine how they might fit into Richt's pro-style system. Most of college football's mandarins wrote off Washington State following their loss to Portland State on opening weekend, but the Cougars have progressed, scoring upsets at Oregon and UCLA; a missed field goal against Stanford and an injury to quarterback Luke Falk prior to their season finale against Washington are basically what prevented this team from earning a trip to the Pac-12 Championship Game. I know I'm a gigantic Mike Leach fanboy, but with an offense that should return approximately ten starters next season—including Falk, by far the most important piece of the puzzle—the Cougars could be the best team west of the Rockies next season.
The Sun Bowl would be a fine choice, but really, I think the most interesting game of the bowl season is taking 746 miles away—or, in Houston—where the west Texas based Red Raiders of Texas Tech will be taking on the LSU Tigers. Texas Tech has won four consecutive bowl games and nine of its eleven, but last beat an SEC team in the postseason in the Gator Bowl in 1954, when the Red Raiders were led onto the field for the first time—officially, anyway—by the Masked Rider.
While the Texas Bowl can't match the Sun Bowl for history—first played in 1935, making it basically a contemporary of grand old dames like the Sugar, Cotton, and Orange!—the game in Houston will feature two of the most exciting players in college football, in Texas Tech's quarterback Patrick Mahomes and LSU's runningback Leonard Fournette. There should be points, and what's more, both schools reported sellouts of their ticket allotments over a week ago and the bowl officials in Houston are claiming that the stadium will be a virtual or an actual sellout. That's not something to sneeze at this point in December, since we've all seen some underwhelming crowd shots on ESPN, I think.
Maybe I should go to the Music City Bowl instead, though, since Texas A&M must know something about the Houston area that I don't. After—allegedly—ducking a woeful Texas Longhorns team in last year's Texas Bowl, a group of Aggie boosters—again, allegedly, but, like, reported by a lot of people—pitched a fit and
wouldn't let A&M square off with Texas Tech
. It's really strange to keep seeing this rumor popping up about a team that proclaims, loudly and often that it runs this state. I mean, to be fair, in 2014, they did Rice, Lamar, and SMU, but it's not like
both of their quarterbacks
had even transferred or anything
before this story broke.
As much as I like Nashville—the town and the TV show—send me to Houston, and get your guns up.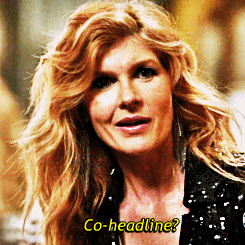 It's a guilty pleasure. Shut up.
BW:
With a lack of ranked teams playing prior to New Year's Eve, I feel like I should be more drawn to the Russell Athletic Bowl, which features the only ranked matchup on the board. North Carolina interests me greatly, and ranked 10th, they are the best team to not be participating in a New Year's Six Bowl. Following an opening week loss to a South Carolina team that was highly disappointing, the Tar Heels reeled off 11 straight wins to get them into the ACC Championship where, had they beaten Clemson, they'd have received some legitimate support to be included in the Playoff (though they likely would have fallen short of that goal). Instead, they lost to the #1 Tigers by 8, and have since been relegated to a matchup in Orlando against Baylor. For much of the season, the Bears were ranked inside of the top 4, but after losing both top QB Seth Russell and backup QB Jarrett Stidham, Baylor stumbled to a 1-3 finish, scoring a combined 38 points in their final 2 games after scoring at least 45 in 8 of their first 10. The Bears are down to 3rd string QB Chris Johnson, and will also be without starting RB Shock Linwood, and top WR Corey Coleman. With Baylor so depleted, this matchup is unfortunately lose-lose for UNC, something I'm going to try to fix a bit later.
When thinking of bowl season, Annapolis isn't usually the first place that comes to mind. The weather is usually crummy at this time of year, and despite a recent wave of warm air, temperatures on Monday will remain in the 40s with a chance of rain. Despite all of that, my destination for this week will be the Military Bowl at the Navy-Marine Corps Memorial Stadium in Maryland's capital city. Pittsburgh is a very interesting team this year that had a very solid season, finishing second to North Carolina in the ACC Coastal Division despite losing 2014 ACC Player of the Year RB James Conner in the 2nd quarter of their first game due to a knee injury. After years as one of the top assistants in the country, Pat Narduzzi finally got his chance as a head coach this year with Pitt, and already has the Panthers on a positive trajectory. Other than a 5 point loss to Miami to end the regular season, Pitt's other three losses this year all came at the hands of teams that are currently within the top 10 of the CFP rankings, including a 3 point loss @ Iowa, a 7 point loss to North Carolina, and a 12 point loss to Notre Dame. Pitt is a team whose future is very bright, but they're not the reason I'm heading to Annapolis.
Navy lost their final conference game to Memphis, which prevented the Midshipmen from a chance at their first New Year's Six Bowl since appearing in the 1963 Cotton Bowl. That team, led by Heisman Trophy winner Roger Staubach, was ranked #2 in the final AP poll. This year's team sits at 10-2, and features their best signal-caller since Staubach left Annapolis for a 6 year tour of duty preceding his HOF decade with the Cowboys. If you're not familiar with the name Keenan Reynolds, you should be. Just two weeks ago, he became the first QB in the history of the Army-Navy series to finish his career 4-0. Reynolds also has 21 rushing TDs this year, and has 85 for his career, which makes him the all-time leader in Division 1 history, both FBS and FCS. Reynolds finished this season 5th in the Heisman Trophy balloting, and was named 3rd team All-American. He's one of the most accomplished players in NCAA history, but unfortunately, because the NCAA is often stupid, despite his accomplishments he is not eligible to be enshrined in the College Football Hall of Fame, thanks to never being named a 1st team All-American. It is fitting that Reynolds will get one final bonus game in front of the home fans as Navy attempts to finish off their best season since 1963.
2.) We love bowl games and we love hypotheticals possibly even more. If you had the power to create one new matchup using only the teams that play from December 26 through December 30, who would play and why?
BW:
I mentioned above that I'd have liked to have seen North Carolina with a better matchup than to face a depleted Baylor team. This is a team that just missed out on a New Year's Six bowl, and has one of the most dynamic offenses in college football. The Tar Heels average 41 points and 487 yards per game, including 7.33 yards per play, which is best in the country. QB Marquise Williams accounted for over 2800 yards and 21 TDs through the air, while adding another 867 yards and 11 TDs on the ground.
Add in RB Elijah Wood and his 17 TDs on over 1300 yards rushing, and the Heels have averaged 5.9 yards per carry on the season. After playing Clemson tough in the ACC championship, I'd like to see this North Carolina team get one more shot at a marquee win.
MK:
I know they're off the table because of the way the question is phrased, but the most logical thing to do there would be to just flip the participants of the Russell Athletic Bowl and the Alamo Bowl, right? Then, North Carolina gets a
bona fide
opponent with a healthy quarterback in Oregon, and TCU and Baylor get what they really want and get a do-over that rain-soaked disappointment that the entire season was just foreplay to, correct?
BW:
Had they not become a member of the New Year's Six, a matchup between North Carolina and LSU seems like something the Peach Bowl would have been all over. LSU struggled following their loss to Alabama, losing 3 in a row, and Les Miles nearly paid for it with his job. However, there was an odd twist of fate during the middle of LSU's season-ending win over Texas A&M, and with the crowd chanting their support, the LSU athletic administration had a change of heart and decided to stick with Miles. The players have, and will continue to rally under Miles, which means that a motivated LSU team that is among the most talented in the country will be showing up to their bowl game. The SEC is a bit down this year, but a generally fully-loaded name brand team from a name brand league is exactly the type of opportunity North Carolina deserves.
MK:
Well, that's not bad, I suppose, but when I was working my through this, I actively avoided pairing these teams up because I've seen underachieving LSU teams under Les Miles just massacre ACC opponents one too many teams, usually in the Peach/Chick-fil-a Bowl. While I'm with you in that North Carolina probably deserves a shot at a better opponent, I'd like to play matchmaker here on a slightly different basis and offer a tip of the hat to all the work you and Rich do with
Blitz Picks
:
Funny Seeing You Here Bowl
—There's a lot of ways this one could go, but the best might be Mississippi State versus Miami. The Hurricanes reportedly interviewed Dan Mullen before Georgia fired Mark Richt, and what are the holidays for if not for awkward reunions? To be fair to Mullen, whom I like, you could do the same thing with Sonny Dykes, who apparently tried to get to anywhere not Berkeley in advance of Jared Goff leaving for the NFL/to disappoint Cleveland Browns fans. In addition to the coaching awkward, showcasing Dak Prescott and Jared Goff alongside one another would be a treat. Maybe we could invite Bobby Petrino out for a coin toss.
Future Cleveland Browns or San Francisco 49ers Quarterback Bowl
—Speaking of grading prospects, which we normally don't do around here (and will continue to not do, by the way), it's way too easy to put Paxton Lynch and Jared Goff on the same field and play them off. Memphis and Cal wouldn't be half bad, really.
Good on Good Bowl
—I think if you're looking for a true matchup of strengths and you're as interested in coaches as our column obviously is, you want to see Texas Tech and Pittsburgh on the field together. The Panthers haven't had the most statistically impressive defense in the country this season, but with Pat Narduzzi, they do have one of the best minds for that side of the ball in college football at the helm. A chess match between Kliff Kingsbury and Narduzzi, each with nearly a month to prepare for the other, would be appointment viewing.
To be honest, we have a pretty nice slate already. I think it's a testament to the fact that there are a number of intriguing, down-ticket teams in that we haven't even gone to the well with most of the major powers available here, like USC, Wisconsin, and UCLA.
3.) Let's look ahead to next season before we take on the New Year's Six and the Playoff in a few days. Give me your way, way too early Top 10 heading into next year as of this Boxing Day.
BW:
I will admit that I'm notoriously terrible when it comes to early predictions like this...
MK:
Well, the whole point of this is for it to be terrible. Also, because I scream every preseason about how analysts assign way too much weight to what happened in any team's bowl game when offering predictions for the next season. This is how everyone in the country ignores Iowa and concludes that Tennessee is destined to win the SEC East.
BW:
...but I'll give it a shot. Experience and talent at QB, plus recent recruiting success seems like as good a predictor as any, so let's give this a shot.
WAY TOO EARLY TOP TEN
| | | |
| --- | --- | --- |
| RK | TEAM | BW |
| | | |
| 1. | Alabama | Well this is boring. The Tide will reload again next year, and have 3 different young QBs in 3rd year David Cornwell, 2nd year Blake Barnett, or 1st year Jalen Hurts, who could all potentially star if/when given the opportunity. |
| 2. | USC | Just as I talk about experience at QB playing a key, I go with two teams transitioning into a new QB at the top of my list. USC keeps gaining depth the further away from the sanctions they get, and return nearly everyone on offense. QB Max Browne will take over for Cody Kessler next year, and the former #1 QB recruit in the country could quickly develop into a dark horse Heisman candidate. |
| 3. | Notre Dame | I'm not sure there's anyone who consistently gets more out of his team than Brian Kelly. |
| 4. | Clemson | I'm concerned that they'll be losing much of their OL, but DeShaun Watson will be back, and the ACC should still be an easier road to travel than the Big 12. |
| 5. | Oklahoma | They too will lose much of their offensive line, but most of the skill position players return on offense, the defense should still be relatively loaded, and QB Baker Mayfield returns as a co-Heisman favorite. |
| 6. | Baylor | I trust Art Briles offense, and with both Seth Russell and Jarrett Stidham set to return next year, the Bears will once again contend in the Big 12. |
| 7. | LSU | Experienced team with a chip on their shoulder who will have extra motivation in supporting Les Miles. |
| 8. | Ohio State | With J.T. Barrett returning and Michigan State losing Connor Cook, I trust Ohio State to be the cream of the Big Ten next season. |
| 9. | Tennessee | The Vols won 6 of their last 7, losing only to Alabama by 5 in Tuscaloosa. Butch Jones has been killing it on the recruiting trail, and it's time they take a leap forward next season. (They'll be trendy after they destroy Northwestern on New Year's Day). |
| 10. | UCLA | They sucker me in every year, but Jim Mora has this team loaded, and Josh Rosen is a rising star. |
MK:
Honestly, I think that's a pretty good start. I especially like the back-end, which is inevitably going to be more interesting and more telling than the very top, but it's probably time to expect Tennessee to take a step forward this year, provided that Butch Jones figures out how to call timeouts or run off clock or get field goal units on the field some time during the offseason.
Yeah, on second thought, I'm going to put a pin in that one.
WAY TOO EARLY TOP TEN
| | | |
| --- | --- | --- |
| RK | TEAM | MK |
| | | |
| 1. | Oklahoma | I thought this team was about a year away heading into the season, and as much as I've tried to fight it, all they've become is a team like last year's Ohio State who was ahead of schedule. If you thought the Big XII was tough this year, though... |
| 2. | Clemson | Maybe I'm tipping my hand for my Orange Bowl pick in a few days, but maybe not. |
| 3. | Alabama | It's pretty easy to expect Alabama to reload at this point, but with Calvin Ridley around for the next two years and the left side of the offensive line returning, that ought to make breaking in a new quarterback and runningback a little easier for Nick Saban. |
| 4. | UCLA | I'm taking the bait here. Rosen will have a year of starts under his belt and plenty of talent back on the line of scrimmage. Also, I don't want you to feel bad. |
| 5. | Ohio State | Ezekiel Elliott and Joey Bosa should be moving on, but J.T. Barrett will be back and I wouldn't cry too much for Ohio State. Their September matchup against Oklahoma in Norman next season should be a treat. |
| 6. | LSU | The Tigers should return ten players on the offensive side of the ball. I'd rank them higher, but I need to see or at least read about a new scheme first. |
| 7. | Michigan | We'll have to wait and see how much of their line returns, but the arrival of Kareem Walker has to be considered here, too. This is a team that loses its entire starting linebacking corps, so I may regret this. |
| 8. | Oklahoma State | This team just ran out of gas down the stretch, but they're bringing a ton back. |
| 9. | Washington State | I'm taking the plunge. Fourteen starters should be back, including QB Luke Falk and his entire offensive line. It will be Mike Leach's fifth year in Pullman, so it's about the right time for a breakout. |
| 10. | Baylor | This is the one I feel worst about, honestly. They just lose so much up front on defense, which was a really underrated component of their success this season. I think they can survive losing Corey Coleman much more easily than Shawn Oakman and company. |
CLICK HERE TO CONTINUE TO PAGE 2 FOR OUR PREDICTIONS THROUGH DECEMBER 30.