MK:
This New Year's Day, we've prepared a special edition of
Tailgating
, highlighting those big, dumb, historical questions you hopefully love so much and trying to frame the games we'll all be watching in a slightly different way. On Page 1 (this one), you find our thoughts on the best games to watch this weekend and how this bowl season might have looked about a quarter century ago.
On Page 2
, you'll read about historical coaches, uniforms, and the College Football Playoff, as well as our predictions for the next three days.
This is all very important. We know you have a lot of choices when it comes to reading about college football, and ours doesn't have any kind of unique access to coaches or players or film, but at least we're a hell of a lot smarter and crazier and more obsessed with things that happened before we were born than your average writers. We're glad you're here, though, and we hope to hear from you. The New Year's Day edition of
Tailgating
is one of our favorites every year, and we're ready to get things started a few hours ahead of the College Football Playoff.
FIVE GOOD QUESTIONS (AND MAYBE SOME DECENT ANSWERS)
For those of you who are new here, each week, Brian Williams (hereafter BW) and I (MK) write up a column on the hyper-regionalism, idiosyncrasies, and insanity that make up the sport of college football. We also occasionally discuss football. We answer five good questions (give or take one or two), pick a few of the best games of the weekend, and call one upset. The first question is always the two of us arguing about where we would go if we had an unlimited budget and could travel to any college football game we wanted this weekend. That, and the fact that we don't ever write anything that's short, is about all you need to know. We're glad you're here and we'd love to hear from you.
1.) It's the last college football weekend of the year. If you could go to any game in America played these next three days, Brian, which one would it be and why?
BW:
There are weeks where leading off this question is extremely easy. This is not one of those weeks, and that's a great thing for college football fans.
While the College Football Playoff will be dominating your television sets, and seems like the natural direction for me to go here, it's not an open and shut case by any means. I am strongly considering using this medium to produce my own little silent protest against the CFP being played on New Year's Eve. Whether you traditionally spend NYE at a party, with family members, your wife and kids, or simply your most treasured loved one, the decision of the NCAA to place these games on New Year's Eve evening is putting many people into a real bind, and I won't be surprised at all if the ratings reflect it. For those of you that live in your parents' basement and typically spend New Year's alone playing Call of Duty or World of Warcraft, you will remain unaffected.
MK:
To be totally honest, I kind of hate New Year's Eve. If it's low-key and my friends and I are sitting around making fun of those pop culture year-in-review shows and Carson Daly, then it's alright; if I actually have to do something, like Jennifer Lawrence, I just end up disappointed and mostly annoyed.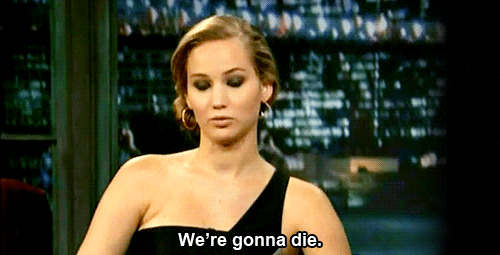 BW:
The Rose Bowl Game between Iowa and Stanford is about as great of a matchup as can be expected at this time of year. While the Hawkeyes ultimately did not end up as the Big Ten champion thanks to the most impressively brutal close-out drive in the history of college football, the Rose Bowl is the perfect reward to their unexpectedly fantastic season. Stanford survived a brutal schedule with only two losses which just barely left them on the outside looking in when it comes to the CFP, but allowed them to win a tough Pac-12 and earn a spot opposite Iowa in the Rose Bowl. Christian McCaffrey is worth the price of admission alone, but Iowa has a very underrated and balanced offense led by QB C.J. Beathard and RB Jordan Canzeri, and a solid defense that's 21st in total defense, and 13th in scoring defense.
MK:
Amen. Amen.
BW:
The Rose Bowl should be a great, smash-mouth, old-school matchup, but the other New Year's Six games to be featured on New Year's Day are also highly intriguing. I don't even need to explain why Notre Dame and Ohio State will make for an awesome Fiesta Bowl, and I hope no one is sleeping on the Sugar Bowl between a dynamic Oklahoma State team that started 10-0, and an Ole Miss team that has beaten Alabama two years in a row, and was a weird (and some would say unjust) OT loss against Arkansas from being the SEC West representative in the SEC Championship game, potentially making things very cloudy for the CFP committee when it came to evaluating non-SEC champ Alabama's resume. This game could also provide some insight into a true dark horse contender next year as Oklahoma State returns nearly everyone and should be Oklahoma's biggest challenger in the Big 12, and Ole Miss continues to build its program into becoming a consistent SEC power.
I'm tempted, but I just can't bring myself to doing it. Instead, I'll follow the genius model that my son presented to me the other night. I'll just pretend that New Year's Eve is a day early. This should be easy considering that all day Tuesday, my son kept talking about staying up late "tomorrow night". Yes, son, you are. And guess what? Dad will let you stay up late the following night too. "You mean New Year's Day," he says to me so innocently. "Yes, son. You like the beach, right? We'll travel to a great place called 'South Beach', and after a morning on the beaches, we'll head to a football game between Clemson and Oklahoma." He looks up at me with those full-of-life 7-year-old eyes and says, "You mean, the College Football Playoff? I like Clemson, they have the funny coach that dances."
"Yes, my boy. I've taught you well. Then, after the game, we'll head back to the hotel just in time to catch Alabama-Michigan State."
"Hey daddy, isn't Alabama coached by that guy with a horrible temper and no sense of humor?"

NSFW, potentially
"Yes son, he's the guy your mommy hired to plan our wedding reception."
MK:
And a damned smart woman she is
.
BW:
OK, so none of that actually happened (except for my son being convinced that New Year's Eve was Wednesday). But still, I'm taking my talents to South Beach for the 2014 Russell Athletic Bowl rematch between Clemson and Oklahoma.
MK:
Well, you've given a pretty thorough accounting of the slate that we have on tap today and tomorrow, so I'm not really sure how much there is to say. You left the door slightly ajar when you didn't exactly explain why Ohio State and Notre Dame in a Fiesta Bowl is beyond awesome, as though you might have known something about what I'm going to do in this section? (We've worked together for a little while, as you can tell.)
I've actually been to the Fiesta Bowl. Like, really, not just in the answers to our usual Question 1 of this column, and it was for Ohio State and Notre Dame's most recent meeting, which came at Sun Devil Stadium and after Notre Dame probably only owed Charlie Weis about $30,000,000 instead of whatever depressing figure it is. I'll be lying to you if I tell you I'm doing anything but watching Ohio State from about one o'clock tomorrow through the end of the game. Even though the Buckeyes ultimately fell short of playing for a national championship or even a conference title this season, this team has given alumni and fans so much that it would be a dreadful and shameful waste to even flip over to Michigan's obvious annihilation of Florida during the game. Like I said, I've been there before, though.
That's me and one of my best friends from high school, who happened to be in the Notre Dame Marching Band and shall remain nameless. See, it's funny, because I'm wearing his hat and he's wearing my sunglasses. Where are those things, anyway? I have a beard now and look much less boyish.
Anyway, last year, I did pick Ohio State's bowl game, which was their epic Sugar Bowl clash against Alabama, so I did not give what should be
my annual lecture on the meaning of the Rose Bowl
in the American—and when I say 'American,' I really mean Midwestern—mind. If you're of the Big Ten, if you grew up in this part of the world, you know how much this matters to the players and fans of Iowa. The Hawkeyes haven't been to a Rose Bowl in a quarter century, and it really sounds like a bother to drive from Phoenix all the way over to Glendale for an eleven in the morning local time kick, now that the Fiesta Bowl isn't in Tempe. Send me to Pasadena to watch the Hawkeyes and the Cardinal slam into each other for four hours.
2.) So, we've gone over most of the matchups you'll see on New Year's Eve and New Year's Day, but we're both enthusiasts of the old-fashioned New Year's Day bowl system. If no reform of the college post-season had taken place, what would January 1, 2016 look like?
MK:
Though we both enjoyed the College Football Playoff last year—I possibly did more than most people, but whatever—and we expect to do so again this year, one of the things you and I tend to look back at fondly and defend with furious gusto is the institution of the traditional New Year's Day. We track the evolution of and revolutions in college football in this column all the time and the historical content and context we're able to provide, I think, is one of the best recommendations for reading us. We don't have access to coaches or players or the time to sit around and break down film exhaustively, but we do know a hell of lot both about how things are and how they used to be.
As we have asserted repeatedly, the joy of college football lies in the chaos of the regular season. Any one game can be or can become an elimination game, and it is the only major American sport wherein a team with a winning percentage of greater than .900 might be deprived of a chance to compete in its ultimate, championship tournament at year's end. This has always been so, but it has been formalized and codified by the creation of first the Bowl Championship Series and then the College Football Playoff. The appeal and the magic of New Year's Day was the way that college football's postseason mimicked its regular season, in diffusing the final confrontation for the national title across a day-long spectacle. Matchups played out simultaneously that might affect the considerations of pollsters and public opinion, which would ultimately crown the sport's champion.
BW:
I'll second that even as a non-Ohio State supporter, I enjoyed the College Football Playoff last year much more than I thought I would. College football has always been different in its almost over-the-top emphasis on the regular season, and that unique quality has been one of the many things that has drawn me in over the years. The fear was that the playoff would damage the regular season a bit, but so far, has only enhanced it, at least when compared with the BCS and its prior relatives that moved us away from tradition. It used to mean something beyond National Championship implications to represent the Big 8 in the Orange Bowl, the SWC in the Cotton Bowl, the Big Ten/Pac-10 in the Rose Bowl, or the SEC in the Sugar Bowl. Goals were conference-oriented with the National Championship as more of a 'let's win our conference and see how the chips fall' kind of way. The independents basically acted as their own super conference, battling to prove their mettle with one of the elusive at-large berths. The one thing the CFP has done that the previous National Championship incarnations could not is renew the emphasis of winning a conference. I'm a fan of putting conference champions into the playoff (unless another team forces its way in), and that is why New Year's Day has (nearly) been restored. EXCEPT THAT THE PLAYOFFS ARE ON NEW YEAR'S EVE FOR THE NEXT TWO YEARS!!! But I digress…
MK:
Relics of the system still exist today, some of which are better known than others, so it's worth providing a quick refresher on how the bowl system worked about 1989 or so:
| | | |
| --- | --- | --- |
| Bowl | Tie-in #1 | Tie-in #2 |
| Rose | Big Ten Champion | Pac-12 Champion |
| Sugar | SEC Champion | At-Large |
| Cotton | SWC Champion | At-Large/Notre Dame |
| Orange | Big 8 Champion | At-Large |
| Fiesta | Best Available | Best Available |
| Citrus | SEC/ACC (de facto) | At-Large |
| Gator | SEC/ACC | At-Large |
| Hall of Fame Bowl | Big Ten/Northern team | SEC/ACC |
Remarkably, these are more or less seven of the eight games that you'll see on New Year's Eve, but I'll be providing Peach Bowl, Copper Bowl, Sun Bowl, and Holiday Bowl matchups to fill this out at the end and cover the most prestigious of the grand old dames available. There's quite a bit of flexibility here, but there are some qualifications that need to be made about the at-large bids available. The first is that, when selecting an at-large, there is a strong regional preference in play. For instance, from about the early 1970s through the early 1990s, the Gator Bowl often but not exclusively paired up teams from what classically be described as the South with teams that were from outside it, although almost never against a Pac-10 team. Similarly, the Cotton Bowl featured a wide variety of conferences and independents, but a special relationship with Notre Dame, who has appeared in seven Cotton Bowls between 1970 and 1994. Mostly, though, if a bowl is in Florida and it already features a team a region or two away, I'm assuming a committee would select a team with fanbase that would find it easier to travel to the destination. Even though the Citrus Bowl actively bid against the Fiesta Bowl for the vaunted Miami—Penn State game of 1987, the Fiesta is the only bowl I'll allow to be truly ruthless and grab teams anywhere from across the country.
BW:
The Citrus Bowl technically did not have a conference affiliation from 1975-1987, which is what allowed them to pursue Miami-Penn State (1986 season).
MK:
This is true, and I've added
de facto
to reflect that, because they simply almost always invited either an ACC or SEC team.
Let's look at today's games alongside what we might have gotten had we never seen a Bowl Coalition or Bowl Alliance or BCS or CFP, shall we?
Morning Kickoff
| | | | | |
| --- | --- | --- | --- | --- |
| THEN | | | | | NOW |
| SWC | At-Large | | | At-Large | At-Large |
| Houston | Notre Dame | | | Alabama | Michigan State |
MK:
There are two possible candidates for a Cotton Bowl automatic berth this year. Considering the divided state of the old Southwestern Conference, we have to project a bit here. TCU would not be destined to finish behind Oklahoma or Oklahoma State in this alternate universe, I think we can safely put them ahead of Texas A&M but not Houston. I'm sending the Cougars to Dallas to face off against perennial Cotton Bowl visitor Notre Dame and reprise the famous Chicken Soup Game.
BW:
In this scenario, SWC combatants Houston and TCU would have met in the regular season to determine the proper representative here, but even though TCU is ranked higher this year, I can't argue too much with you giving the nod to Houston since they're the team that's actually in a New Year's Six Bowl.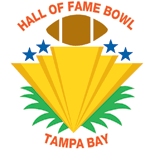 | | | | | |
| --- | --- | --- | --- | --- |
| THEN | | | | | NOW |
| Big Ten/North | ACC/SEC | | | Big Ten | SEC |
| Northwestern | Tennessee | | | Northwestern | Tennessee |
MK:
Now the Outback Bowl, I just don't see any way around this one.
Early Afternoon Kickoff
| | | | | |
| --- | --- | --- | --- | --- |
| THEN | | | | | NOW |
| SEC/ACC | At-Large | | | SEC | Big Ten |
| North Carolina | Michigan | | | Florida | Michigan |
MK:
North Carolina, although they just got run over by a freight train in Baylor because the Tar Heels for some reason prepped for the Bears' normal pass-oriented spread despite the fact that the first three quarterbacks on the Baylor depth chart were out for the season, get a deserved chance at perhaps the most traditional of all the traditional powers. Michigan gets a game against, I think, a better opponent than they would against an SEC East team and a chance to prove they've finally figured out how to defend mobile quarterbacks.
BW:
I love this matchup. As I said in our previous TG, I didn't feel North Carolina received the proper send-off for a great season. Then, they rewarded me by getting mauled by Baylor in what was a lose-lose situation for them. Michigan-UNC would have been one of the best matchups of the bowl season.
| | | | | |
| --- | --- | --- | --- | --- |
| THEN | | | | | NOW |
| SEC/ACC | At-Large | | | Big Ten | SEC |
| Florida | Southern California | | | Penn State | Georgia |
MK:
Some rules are meant to be broken. Currently the TaxSlayer Bowl and on January 2, the Gator Bowl featured #20 Stanford in 1986, and has had bids accepted by teams as far as west as then-Big 8 member Colorado (in 1972) and Air Force (in 1963). I don't care if it's a down year for the Gators, if you have a chance to put programs like Southern California and Florida on the same field, you do it. They played a home-and-home in the early 1980s, so you can't complain that you've seen this one that often before, either.
BW:
If only Florida weren't the most boring team on the planet. I'd have loved to have found a way to sneak Mississippi State into this spot, but since we have to pretend the SEC East wasn't the worst Power 5 division in college football, Florida probably deserves the nod.
MK:
This might be a spot to slot LSU in over Florida, and bump Florida down to New Year's Eve, too.
Late Afternoon Kickoff
| | | | | |
| --- | --- | --- | --- | --- |
| THEN | | | | | NOW |
| Big Ten Champ | Pac-12 Champ | | | Big Ten (unless CFP) | Pac-12 (unless CFP) |
| Michigan State | Stanford | | | Iowa | Stanford |
MK:
We have seen this game before, but I'm not sure why anyone wouldn't want to watch something like the 2013 Rose Bowl over again. Stanford remains unchanged, but a victory by Michigan State would give the Spartans more than enough substance—along with wins over Michigan, Ohio State, and Iowa—to claim a national championship and even jump in the polls to the first position provided a convenient loss by undefeated Clemson later in the day.
BW:
I'd certainly watch. A Michigan State win would make the evening games epic, and would have set things up for a split among the polls.
Evening Kickoff
| | | | | |
| --- | --- | --- | --- | --- |
| THEN | | | | | NOW |
| Big 8 Champ | At-Large | | | ACC Champ (unless CFP) | At-Large |
| Oklahoma | Clemson | | | Clemson | Oklahoma |
MK:
I think this one stays the same, actually. While Oklahoma is locked into the Orange Bowl as the Big 8 Champion, the Tigers as the #1-ranked team in the country have a kind of dealer's choice here and could go to either the Sugar Bowl or the Orange. In 1981, when they were the top-ranked team in the country under Danny Ford, the Tigers chose the Orange Bowl against fourth-ranked Nebraska, leaving undefeated and second-ranked Georgia to face Dan Marino and the Pitt Panthers, who defeated the Bulldogs, 24-20.
BW:
This may have been the de facto National Championship, unless Oklahoma somehow won an ugly game and chaos didn't ensue in the Rose or Sugar Bowls.
| | | | | |
| --- | --- | --- | --- | --- |
| THEN | | | | | NOW |
| SEC Champ | At-Large | | | SEC (unless CFP) | Big XII (unless CFP)3 |
| Alabama | Ohio State | | | Ole Miss | Oklahoma State |
MK:
Originally, I was going to send Ohio State out to the Fiesta Bowl in mercenary fashion, but this is what they would bid for, isn't it? It would be the Buckeyes' sixth Sugar Bowl and their third appearance since 2011. You'd watch this, don't lie.
BW:
The Sugar Bowl would have done this, mainly because a win over Ohio State would have been a little juicier for Alabama in the minds of the pollsters than a win over Iowa. But Iowa would have been the deserving pick in my view.
| | | | | |
| --- | --- | --- | --- | --- |
| THEN | | | | | NOW |
| At-Large | At-Large | | | At-Large | At-Large |
| Ole Miss | Iowa | | | Ohio State | Notre Dame |
MK:
Iowa obviously has to be among the most disappointed team in this realignment because it deprives them of their first Rose Bowl game since 1991, but this is hardly a bad consolation prize. What's more, this is an incredibly cool game featuring two teams that have literally never played each other, and is a major upgrade in playing out the Big Ten/SEC hatefest—along with Alabama—Ohio State (!), by the way—over Florida and Michigan, Georgia and Penn State, and Northwestern and Tennessee.
BW:
As I said above, I'd prefer Ohio State in this spot against Ole Miss, but do agree that this is probably how everything would have shaken out. There's also a strong argument to be made for Florida State and TCU supplanting the Rebels, but our unwritten-yet-binding corollary states that Egg Bowl trumps all.
New Year's Eve (Bonus)
| | | | | |
| --- | --- | --- | --- | --- |
| THEN | | | | | NOW |
| WAC/West coast | At-Large | | | Big XII | Pac-12 |
| Oregon | Arkansas | | | West Virginia | Arizona State |
MK:
So, this is theoretically the Cactus Bowl now, featuring Arizona State and West Virginia. It used to be played in Tucson, but that changed to Phoenix and then to Tempe—once the Fiesta Bowl deserted Sun Devil Stadium—but is now temporarily back in Phoenix while the home of Arizona State is being renovated. What we really need in this matchup is to feature a team from the western United States that missed out on the Rose Bowl, and despite USC's division championship, I think the best available team is the Oregon Ducks. There is no shortage of interesting choices here, but for the contrast in styles alone, I am sending the Arkansas Razorbacks west to take slam into these guys.
BW:
Man, we're going Copper Bowl on them, aren't we? Arkansas gives us a great contrast in style, but I like LSU a bit better for this matchup. There's also an opening here for Baylor if we wanted to step away from the SEC.
| | | | | |
| --- | --- | --- | --- | --- |
| THEN | | | | | NOW |
| SEC | ACC | | | At-Large | At-Large |
| Georgia | Florida State | | | Houston | Florida State |
MK:
This sets up pretty nicely for Florida State—Georgia, doesn't it? It would have been a better storyline had the Bulldogs not relieved Mark Richt of his duties, but these are still two A-list programs, close to home, who have only played each other twice in the last fifty years.
| | | | | |
| --- | --- | --- | --- | --- |
| THEN | | | | | NOW |
| Texas school/west | At-Large | | | Pac-12 | ACC |
| Washington State | Oklahoma State | | | Washington State | Miami (Fla.) |
MK:
I think we need to keep Washington State in this spot, because El Paso's position in the country almost requires a western team and because the Cougars' victory over UCLA gives them the nod here for one of the more prestigious bowls. New Year's Eve as a Pac-12 feature day has some amount of appeal for me, and considering the conference already has tilts against the Big Ten and the SEC in this year's games, I'd say we ought to pit them against the best available from the SWC/Big 8, for reasons of travel and gate receipts. That gives us Oklahoma State, the unfortunate odd-man out of the New Year's Six, and who have to be thankful they're in New Orleans and not El Paso, I suppose.
BW:
The way you've set this up, New Year's Eve would have been fantastic in an appetizer-type of way. Which is, you know, how it should be. UNLIKE REALITY!!!
| | | | | |
| --- | --- | --- | --- | --- |
| THEN | | | | | NOW |
| WAC Champ | At-Large | | | Big Ten | Pac-12 |
| San Diego State | TCU | | | Wisconsin | Southern California |
MK:
This used to take the WAC champion, which this year projects to be San Diego State. The Aztecs were a very solid team that I habitually doubted throughout the year, but finished with eleven wins after destroying Cincinnati in the Hawaii Bowl. While this game frequently featured a Big Ten team throughout the 1980s, that wasn't exactly a requirement as some of the most memorable performances in San Diego featured teams from the Big 8—with Barry Sanders leading Oklahoma State to a 62-14 win over Wyoming in 1988—or the SWC—BYU's epic comeback against the Pony Express in 1980—and so I am sending TCU here to give San Diego State a shot at a Power Five team.
So, there it is. In my real life, that I take a couple-hour break from each week for about three months to write this ridiculously fun bastard of a column, I'm an historian. It is a great mistake to suppose that we should only look at the past as a way to discover how it has led to the present, or how the present differs—and, in a very simple, regrettable formulation, how it has given way to a
better
present—from it. I'll confess that I do like some of these matchups better than the ones we have, but that's hardly the point, and I don't think we should complain about having to watch Notre Dame and Ohio State or Stanford and Iowa, let alone having a regionally diverse playoff full of four football teams strong at the point of attack. The point, as always, is that we owe the past study on its own terms because I think we would appreciate that same courtesy some day in the not so distant future.
BW:
It only takes you a couple of hours? I need some insight as to how your consciousness streams so easily. Ridiculously fun is right, but couple of hours?
MK:
Well, I mean, I'm using the term 'couple' fairly loosely here...
BW:
I'm not an official historian, I'm merely a music teacher who for some reason turned down the opportunity to witness 4 (ok 5) years of free major college football games. But I appreciate history as much as anyone, and working on this article has only enhanced that appreciation when it comes to college football. In reality, some may view this question as a senseless exercise, but lest we take things too seriously, allowing for the outlet of historical fiction seems like a nice way to tie the past with the present. And really, the present is quite good—in some ways, even better than this past that we've glamourized in our minds. But while people crave closure, and we probably forget exactly how frustrating it is when your team ends up on the short end of a split national title, or worse, ends up on the forgotten end, that element of frustration is what has led to some great discussions, and what truly made college football unique. But exclusive games equal increased monetary value for everyone involved. With that in mind, the current system and its renewed focus on conference champions is about as good as it can get. Now just move the semi-finals back to New Year's Day. Please.
CLICK HERE TO CONTINUE TO PAGE 2, WHERE WE TALK COACHES, UNIFORMS, AND OTHER IMPORTANT THINGS.