It's been
a year
since I informed everyone of my choice to stop writing on a consistent basis. Well, as I said in that article, I may get the urge to write from time to time. As long as this site exists and I can still log in, consider this one of those times. Actually, I hope it turns into multiple times. So, in the style of quick hits that many like to post these days, I hope to post one of these per month where I get my complaints and observations off my chest.
So, without further introduction, here are my thoughts for the month:
1) BAYLOR:
I'm dead serious when I say that the fact Baylor football is allowed to continue makes me less interested in watching college football. Despite all my efforts to prove university actions that create the farce that is the "student athlete," I have still enjoyed the sport on Saturdays and enjoyed Matt and Brian's articles over the years. However, after the 7th Title IX suit against the program involving 15 different women over a period of only about six years, this is a situation that needs a President of Common Sense.
We can skip the red tape and the years of legal wrangling back and forth. When the number gets this large and each case is so similar in general tone, we don't have to discuss whether or not the people in charge were guilty. All that should be discussed is how long the death penalty (for the football program only or all the men's sports only) should be for the program and how many remaining members of management should be fired. This is much worse than some money being thrown around at SMU. Let's be honest, a large portion of the adult world is engaging in acts that boil down to hustling people out of money or shuttling cash to people for gains that are beneficial to both parties. Baylor should have been shut down two years ago. Also, let's not forget that this actually started about a decade ago when the basketball coach may have helped (knowingly or unknowingly) cover up a murder.
2) GISELE:
First, the league would have never made a statement at all if Gisele was the wife of Marcus Mariota or even Matt Ryan. However, when the wife of the person that the league targeted for the the biggest farce of an investigation since the Mills Commission says something that can touch on the recent movement about something as important as concussions, the NFL was kind of forced to say things. Shame on Gisele for that one. The only thing interesting about this at all is that Tom Brady has said two things in many interviews: Gisele wears the pants in the family (I assume Tom wears the Chinos and the Capris) and he wants to play until 45. Is this a public statement meant to pressure Tom into retiring sooner? Is it known by the Pats that the 45 number is wrong? Is that why Darth Hoodie did not cash in on Jimmy? We cannot be sure, but this is probably a nothing story anyway. Still, it definitely would have been a nothing story if it was any wife but Gisele.
3) BEARS and TRUBISKY:
Anyone who knows me would think that the Bears picking a quarterback from my former high school would be one of the greater sports experiences in my life. Then, anyone that knows me would identify that I am actually terrified of future.
I fear for Mitchell (Even dumber story was the Mitch-Mitchell thing, his mom just calls him Mitchell and prefers that-- he doesn't care) Trubisky because he isn't ready to start in the league. I watched the two worst games he ever played (Virginia Tech, Stanford) in his college career and went to games when he still played at Mentor High School. The Virginia Tech is a throw-away game played in a monsoon in which the Tar Heels still called a bunch of passes because....uh, I don't know why. Stanford is the perfect game to watch to figure out where he is as a quarterback. He has the arm, is capable of making great throws on the run 20 yards down the sideline, the "it" factor (he always had this), and can escape the rush well. However, Stanford got picks on him in what were pretty simple NFL type coverages. This is a situation where Glennon should start but Trubisky should get most of the preseason reps while Fox makes the gentleman's agreement with opposing coaches to run "real" coverages.
That brings me to my biggest fear. Chicago media pressure is something that is almost as bad as New York media pressure. The Bears early season schedule is brutal and can say with relative certainty that they will start 0-5. It won't matter how well or how bad Glennon looks because the firestorm will come. They must resist in playing Trubisky early in order not to ruin him. The Bears massacred any chance that Cutler had to develop by getting him sacked over a hundred times in his first two seasons with the team. Cutler was never going to be an anticipation thrower, but his footwork could have been fixed had he not been killed so often. I also don't know who on the Bears coaching staff that can be relied on to develop Trubisky properly.
I have nervous hope and will be rooting hard, but I fear that this will just be another story to add to the long list of Chicago quarterback failures. Friends of the family go to the same gym that I do, so I am sure that Trubisky won't get kicked out of the Playboy mansion. He will work.
4) NFL OVERTIME CONFUSION:
Matt and I discoursed over Twitter on this, but one of the weirdest things I have seen this off-season was the proposal to change overtime from 15 minutes to 10 minutes. That very idea clashes with the recent changes that made overtime almost guaranteed to last longer than it used to. Plus, it seems like I have seen a lot of 7 minute field goal drives over the past two seasons. The team getting the ball second will have less of a "true" drive than the first team. So, the coin flip will become more relevant again. Or, the very thing the new rules were supposed to mitigate.
Why doesn't the NFL just outlaw overtime? Matt pointed out how badly ties sell and I agree with him. However, there are possible ways around them and even some benefits they can provide. First, more ties means weirder playoff scenarios because of the low number of total games. That could mean that even more teams will have something to play for in week 17. Second, Matt mentioned it would give the league an excuse to expand the playoffs. Third, the NFL could get a PR win for safety by making that part of the announcement. Finally, if less ties are needed, there could be a rule that the two-point conversion would be mandatory for every "tying (down by 7)" touchdown in the final minute of the game.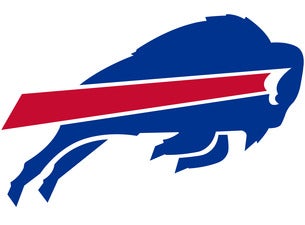 5) THE BILLS:
Peter King's
MMQB covered the new Bills brain trust this week. The most alarming thing that I saw was Sean McDermott's comment that he wasn't sure if there was any other team with the quarterback depth they have. Hey Sean, I'm sure, okay? There are plenty; maybe 20 teams that have better depth than you do. One might say, "Come on, Rich, you are being too harsh. What do you expect the new HC to say?" I say he could have said something that would convey confidence without going to something definitive. He could have said:
-"Tyrod Taylor is our future and we are confident that the talent behind him will push him to the next level."
-"We are confident in all our quarterbacks, but Tyrod is the one that gives us the best chance to win (This doesn't answer the question, but is the type of answer we see to this style of question all the time)."
-"We wouldn't have kept Tyrod if we didn't think he was our future at quarterback."
The problem with McDermott's actual statement is that he could believe what he said. If he does, the Bills drought is bound to reach 20 seasons. I will give them this, though, they might, just might have the second best QB situation in the division.
6) JOURNALISM DIED LAST MONTH:
The nature of the ESPN layoffs that began last month proved to me that journalism as I knew it growing up is dead. Good beat writers were certainly a focus of the firings. Talking heads and screamers stayed. In the weeks since, ESPN and FS1 have had multiple features on resident goofball dad LaVar Ball. Yesterday, Ball had a sound bite that made him sound sexist. Of course, the networks that featured him ran the comments in order to get as much airtime out of him as they could. ESPN and FS1 knew exactly what they were doing and milked as much as possible before the eventual comment came. The true culprits in all of this mess is us. You. Me. The reason these types of stories are so prevalent is same reason ESPN always had the highest ratings when they were on Brett Favre Watch years ago. We all said we were sick of it, but watched more. The irony here is that Ed Werder was one of the layoffs.
The worst thing about the firings is that they won't be effective in stemming the costs of ESPN entertainment. Logic first said that good people lost jobs because of cord-cutting. It is partially true. I've even looked into it myself. Unfortunately, sports content is the hardest thing to get back once you cut the cord. My wife and I did it for five months and returned for the NFL and soccer programming that I wanted. We were within 20 bucks a month from going the sports subscription (Sunday Ticket, MLB.tv, Fox Sports Go), Netflix, Amazon Prime route. However, let's say the the 100 or so layoffs saved ESPN $100 million. Even using a number that is likely too high, that $100 million doesn't account for the $8 billion the network is on the hook for. It's a drop in the bucket and ultimately was a move to make shareholders happy.
7) A KID:
We won't be having our kid for another 3 months, but I am already tired. I have made a large investment in
this
.